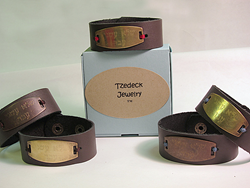 Like my role model Queen Esther will anyone listen to my request and petition for help? Hadassah Zeltzer
BROOKLINE MA (PRWEB) June 04, 2014
Hadassah is not a distinguished author. She does not have a college degree, nor is she a business guru or social media expert. Hadassah is just an ordinary Jewish woman (just like her role model Hadassah) who had an extraordinary decision to make.
Hadassah wondered, how could she get the attention of people with their own families and lives so that they would stop for a moment and want to help a total stranger? To listen to her story? To care enough to take action and heed her request to purchase her jewelry so she could help herself and others?
Like a lot of people facing great challenges and obstacles, Hadassah did whatever it took and used all the resources at her disposal to make her way out of some unbelievable horrors and survive many life challenges.
Hadassah began working at the age of 14 in a variety of different industries. She moved to Boston more than 20 years ago as an aspiring artist who had been accepted to attend Berklee College of Music in the summer of 1993.
After a 17-year hiatus, Hadassah received a scholarship to return to Berklee College and was able to complete several music business internships and fill in the gaps in her technology skills.
In addition, Hadassah did some master's-level work several years ago to become a lead teacher in the Boston Jewish community.
This is some of Hadassah's story and these are some of her achievements, but this is not what she is writing about today.
Hadassah found herself being trapped in a system that was so broken it has made it nearly impossible for her to get the mental health care she needs, based on the government insurance she had.
Hadassah was very blessed to get some good treatment more than 20 years ago, but not now.
Hadassah is a survivor of a serious crime in the Jewish community. Hadassah is a clergy abuse survivor.
The last several years have brought greater awareness and support for survivors from all sectors of the Jewish community. However, even now, no financial resources have been set up to help individuals like Hadassah who have endured these types of crimes.
Hadassah was in the fight of her life and finding it very difficult to take the actions she needed to become mentally healed and continue on with the hard work she had done to overcome the odds and not become a statistic.
Hadassah decided the best course of action for her at this time was to be pro-active and take the next steps towards self–sufficiency and her own personal healing. With all of her life experiences and artistic sensibilities, Hadassah decided to launch her new on-line business called TZEDECKMUSIC.WEEBLY.COM.
Hadassah's sincere hope is that her personal story and the products that she has developed will inspire and encourage others not to give up hope with their own personal struggles. Hadassah's vision is to create products that are artistically appealing as well as inspirational.
TZEDECKMUSIC.WEEBLY.COM is an on-line business that will sell products with powerful spiritual and social justice messages. Hadassah's first product is called THE FREEDOM FROM BONDAGE BRACELET AND TEACHING SET. Ten percent of the company sales will go toward existing nonprofits that work with children's advocacy and childhood trauma.
Hadassah's long-term goal is to be able to also start a 501C specifically to provide financial assistance to other Clergy abuse survivors.
THE FREEDOM FROM BONDAGE BRACELET AND TEACHING SET is a high-end, handcrafted bracelet that is hip, trendy and aesthetically appealing.
The Hebrew message that is engraved on the brass plate is taken from Jewish liturgy and the message is simple: we were born to be free.
For non-speaking Hebrew customers, there is a translation of the Hebrew written in English on a parchment scroll that is included in the gift set.
"If one finds themselves in bondage in any area of his/or her life they should not despair." (From Teaching)
Hadassah thought to her self again would this act of bravery be enough to finally step out of the shadows and be the women G-d had intended her to be all along?
And did she do enough to find favor in the Kings eyes to help herself and others in similar perils get the justice they deserve?
Hadassah prays that with the sales of her first piece of jewelry she will be able to achieve her mission.