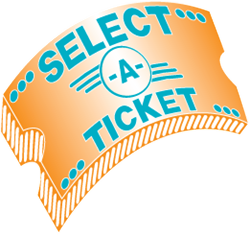 These games provide a fantastic opportunity to get a firsthand sighting of some of the best players in the world
Riverdale, New Jersey (PRWEB) May 31, 2014
With the 2014 World Cup only a few weeks away, there are great opportunities for NY/NJ/CT soccer fans to get a taste of the action in their own backyard. A high profile pre World Cup friendly is scheduled for June 10th, along with a United States Women's National Team game on the 19th. In addition, there are some great pre-season club friendlies in the New York area scheduled for the last week of July. Tickets for all games are available at SelectATicket.com, with various seating options ranging from sidelines to upper level seats. These games provide a fantastic opportunity to get a firsthand sighting of some of the best players in the world.
Let's take a look at them, game-by-game:

Portugal are among a group of eight to ten countries who will fancy their chances of winning the 2014 World Cup. Their star studded squad includes current Ballon d'or and Champions League winner Cristiano Ronaldo, who came joint first in the 2013/2014 European Golden Shoe race. They will face off against a Republic of Ireland side looking to get some match practice ahead of September's Euro 2016 qualifiers.
France is one of the most competitive nations in women's soccer, and the United States women's national team will have to be at their best to get a win. While there are a few prominent players, such as Alex Morgan, absent through injury, this should be a very competitive encounter.
Liverpool and Manchester City finished 2nd and 1st in the 2013/2014 Barclays Premier League, and they will be getting their pre-season preparations underway at Yankee Stadium. The likes of Steven Gerrard, Yaya Toure, Sergio Aguero and Luis Suarez will be in action.
This year's FA Cup winners, Arsenal FC will be visiting Red Bull Arena in July to take on the New York Red Bulls. This promises to be a great game, and gives Red Bulls' star Thierry Henry a chance to play against his former club. The match also marks the only currently scheduled North American appearance by Arsenal FC.
"These games provide a fantastic opportunity to get a firsthand sighting of some of the best players in the world," says Mark Gibbons of Select-A-Ticket.
About Select-A-Ticket
Select-A-Ticket is a nationally respected ticket broker that has been in business since 1978. They buy and sell tickets for major sporting events, Broadway shows, and all sorts of live entertainment events. Whether via their website or at their store, Select-A-Ticket can get the tickets you need. For more information please visit SelectATicket.com.