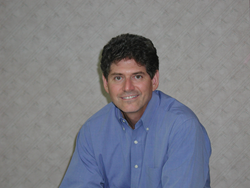 Montgomery, AL (PRWEB) May 30, 2014
Dr. L. Wayne Yarbrough, a periodontist, now performs Cone Beam imaging on patients who need dental implants in Montgomery, AL. Cone Beam imaging is a technological breakthrough that increases the prognosis for implants. It requires less radiation than traditional x-rays, and it gives Dr. Yarbrough a better look at the bones, nerves, and other structures than is possible with x-rays. This imaging allows Dr. Yarbrough to replace missing teeth more efficiently than ever before.
Cone Beam imaging takes 3-dimentional images that Dr. Yarbrough slices at any point of interest. He views nerves and bones with better clarity than is found in other dental images. Rather than judging bone quality and quantity from a 2-dimentional x-ray, Dr. Yarbrough looks at every angle and view of the bone in question. He uses this information to determine the precise location for dental implants on his Montgomery, AL patients. In order for implants to successfully replace missing teeth, patients' jaw and mandibular bones must integrate with the metal post inserted into them. Unhealthy bone is less likely to accept implants than healthy bone, and with a good Cone Beam image, Dr. Yarbrough can find the healthiest bone in the area. A Cone Beam image also shows more structures than an x-ray does, such as nerves.
Any dental surgery can potentially cause irreparable nerve damage. Patients with dental nerve damage experience numbness or tingling that sometimes lasts the remainder of their lives. Traditionally, periodontists relied on estimated locations of nerves and careful attention in order to avoid damage, because x-rays do not show nerves. With the help of his Cone Beam image, Dr. Yarbrough can evaluate the precise location of each individual patient's nerves. This ability to see nerves before he cuts into the gum, allows Dr. Yarbrough to minimize the possibility of nerve damage.
With the help of Dr. Yarbrough and his Cone Beam Imaging technology, patients in Montgomery, AL have higher prognoses on their dental implants. Anyone who wants to replace missing teeth, learn more about Dr. Yarbrough's practice, or gain information about Cone Beam Imaging technology, is encouraged to contact Dr. Yarbrough's office by email or telephone.
About the Doctor
Dr. Wayne Yarbrough is a periodontist offering personalized dental care for patients in Montgomery, AL since 1984. Dr. Yarbrough graduated from the University of Alabama and the University of Alabama Dental School, and received his certificate in periodontics. He is part of one percent of dental professionals providing the LANAP® FDA cleared laser procedure for gum disease and periodontal treatment. To learn more about Dr. Yarbrough and his dental services visit his website at http://www.yarbroughperiodontics.com and call (334) 230-5288.