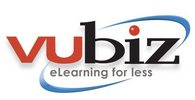 Los Angeles, CA (PRWEB) May 31, 2014
Vubiz is excited to release a new online course to meet today's workplace issues called "Managing the Performance of Your Unionized Employees". Vubiz President Jim Rapino says today's corporate market needs a course to keep the workplace efficient and cohesive. "It is the responsibility of a manager or supervisor in a unionized workplace to manage performance effectively and this course helps to achieve this proactively," explains Rapino.
The online course helps managers and supervisors: identify and understand management rights; establish workplace rules; discuss the impact and causes of poor performance; create an effective performance management plan; understand the three categories of performance management; define "culpability" and explain how to establish it; and then define and apply "progressive discipline". This course also gives the manager guidelines for conducting a fair workplace investigation.
Rapino adds that this online course provides managers with the strategies they need to motivate employees to meet expectations, "the skills in this course help managers approach employee performance problems with confidence and authority".
Vubiz is an award-winning elearning company with unbeatable pricing, quality online courses and outstanding customer service. They are experts at making online training effective at the very best price. Vubiz has built an excellent reputation over the past decade offering outstanding value with comprehensive services from a large, impressive online library to content creation, an LMS and Vubuild – a do-it-yourself authoring tool.
Click HERE to see course.