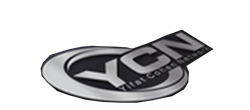 Being able to meet people around the world to discuss real ideas is a force that will change the world.
Austin, TX (PRWEB) June 02, 2014
As the newest partner of the think tank for social era knowledge, SynaptIQ+, Yifat announces her new production multimedia network, YCN, and hopes to see it expand the reach of social era issues throughout the world.
What's in a network name and logo? YCN is the abbreviation equivalent of such well-known network icons as the Oprah Winfrey Network (OWN). YCN broadcasts online, producing high-definition TV-quality, live, and live-interactive shows, sometimes making it possible for the audience to join the show from anywhere in the world. YCN then creates interactive involvement for the audience with thought-provoking guests, making the participation seamless through participant's own computer and/or mobile devices. "We have even had live questions with live video-cams from smartphone users who were on a bus on their way in to work! We are integrating real life with online life in such a way there are no barriers!"
Yifat loves the way wireless technology can make it possible for her audience to enjoy a YCN show whenever they want to, combining Google Hangout technology with live streaming (either YouTube streaming or LiveStream) to give them an intimate way to engage in her special style of creating relationships online with both the guest AND her audience while still maintaining the sophisticated "look" of long-standing professional TV shows like HardBall or The Daily Show.
Under the YCN umbrella viewers can find one of her 60,000 fans' favorite programs, "What's the Next Best Thing On..." Yifat interviews guests such as the Former US Ambassador to the UN (Mr. Sichan Siv), or Steve Jobs' and Woz's first employer (Nolan Bushnell, who also is the founder of Atari), or The Futurist, Michiu Kaku. YCN is a network that makes being able to meet real people in real time all around the world to discuss real ideas a force that will change the world.
Please sign up at http://www.gplusgotogal.com to join the live audience show mailing list and be notified on upcoming shows with directions on how to participate. Yifat cannot wait to meet you.