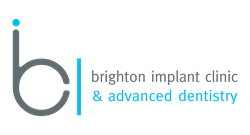 Smile With Confidence
Hove, East Sussex, UK (PRWEB UK) 3 June 2014
As a patient-driven organisation, Brighton Implant Clinic is committed to giving people the best dental care that is customised to their unique needs. All of the dental implants centre's team members are completely dedicated to every patient's satisfaction and long-term well-being. An experienced dental professional, Dr Evandro Mattos has joined Brighton Implant Clinic's team of professionals and is strengthening Brighton Implant Clinic's mission to offering a high-quality dental care experience.
Dr Evandro Mattos is a highly-skilled and an experienced dentist, with over 10 years of clinical experience in all aspects of orthodontics, minor oral surgery, and implant dentistry. Dr Mattos is a graduate of Pontificia Universidade Catolica de Minas Gerais (Brazil), where he attained qualification as a Dental Surgeon with a residency in implant dentistry. He also holds a Master of Science degree in Dental Medicine from Instituto Superior de Ciencias da Saude - Norte (Portugal).
Prior to his arrival at Brighton Implant, Dr Mattos worked in Portugal and Brazil. He also spent five years in Boston, Massachusetts, where he worked in the orthodontic field as well as in surgical posts in the fields of oral surgery and restorative dentistry at Burbank Hospital. In that time, he performed over 8,000 surgical procedures. Dr Mattos attained his fellowship and mastership from the American Dental Implant Association in 2010, further cementing his solid credentials and background.
In dental care, Dr Mattos focuses on offering the most professional dental care he can provide. He also emphasizes the human side of dentistry, as he is very conscientious of patients and their unique dental needs. Dr Mattos has taken continuing education courses and updated his expertise with best dental care practices throughout his career. He is committed to offering patients caring, precise dental treatments and making them feel comfortable throughout their treatment duration.
"We are pleased to have Dr Mattos onboard our team. He is highly capable, and he greatly strengthens our clinical credibility in being able to extend exceptional dentistry services to each of our patients," says Dr Bruno Silva, Principal Dentist at Brighton Implant Clinic. "We look forward to having him be a part of the Brighton Implant Clinic team."
Brighton Implant Clinic has three clinic locations located in Hove, Hailsham, and Brighton, and is a two-time award winner of the Private Dentistry Awards. The centre's staff has collective experience of decades of implant placement and treatment services. It is internationally reputed for its world-class patient care and top-quality dental implant and treatment services, with patients venturing from all over the UK and as far as Australia and the United States for treatment.
Please visit http://www.brightonimplantclinic.co.uk/ to learn more about the centre's services and schedule a free initial consultation.