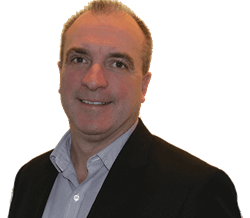 London, Ontario (PRWEB) June 03, 2014
Mark Donais, founder and CEO of Entry Software Corporation, will head a group of company executives and software engineers attending the Gartner IT Infrastructure & Operations Management Summit, June 9–11, 2014, in the Orlando, Fla. area. Gartner, Inc. is the world's leading information technology research and advisory company.
Entry Software is a Silver Sponsor of the Summit, lending its support to promote the event's theme, "Change I&O Today to Be Indispensable Tomorrow." The Entry team will share information and ideas with attendees about TeamHeadquarters v. 7.0. The latest version of the company's software product provides SMEs with fully integrated IT service and project management solutions.
"Everyone at Entry Software is excited about the opportunity to meet with our clients, old friends and industry colleagues at the Gartner Summit and to learn from them, the keynote speakers and other presenters and sponsors to help us improve our products and services," said Donais.
The purpose of the Gartner IT Summit is to help those that attend to achieve operational and business management maturity and obtain the latest methodologies to affect infrastructure and operations (I&O) change in their companies. Gartner's most-recent research will serve as the solid foundation of all the strategies, insights and analysis to be shared at the Summit.
Among the many topics to be presented will include those of prime importance to many IT organizations: enterprise mobility management, IT service catalog, cloud management platforms, business value dashboards and application release automation.
A team of 36 research vice-presidents, directors and analysts from Gartner will be speaking, including Ronni J. Colville, VP Distinguished Analyst, and Debra Curtis, Managing VP, who will present the Gartner Keynote, "Walking in Your CIO's Shoes: Change Today to Be Indispensable." Ed Holub, Managing VP, will present the other Gartner Keynote, "Teamwork: The Essential Ingredient to I&O's Success."
"With this lineup of Gartner speakers and guest keynote speakers, the Gartner IT Infrastructure & Operations Management Summit is not to be missed," said Donais. "Entry Software is a strong supporter of all Gartner events as well as its highly respected analytics. They were essential to the verification of our 2014 survey, conducted by IMTS, a U.S.-based market research firm, in which 151 IT managers and corporate executives in the United States from the educational, hospital and manufacturing sectors were extensively interviewed. The combination of both research sources confirmed that we are developing the right products for our clients."
A complete presentation of Entry Software's research is available at: http://www.entry.com/imts.
According to Donais, the research is being applied to the development of the next version of TeamHeadquarters to further enhance its service and help desk module. Entry Software clients and their IT services teams are already benefiting from the use of a secure, role-managed ticketing system with an easy-to-use, responsive interface.
Project Management is another key application of TeamHeadquarters, serving not just a company's IT department, but also every department and team member, and ultimately customers. With TeamHeadquarters Project Management, Entry Software clients are creating unlimited projects and resourcing them appropriately; easily communicating issues, risks, change requests and incidents; and managing project updates, staff roster, tasks, files, timesheets, financials and status updates.
"We are confident that attendees will also find the task scheduling module in TeamHeadquarters' Project Management system to be significantly valuable," said Donais. "Not only is it a single location from which to schedule all work, but also it is capable of comprehensive integration of scheduled tasks with account work and even personal schedules from Google and Microsoft Exchange."
The Gartner IT Infrastructure & Operations Management Summit is being held at the Gaylord Palms Resort and Convention Center in Kissimmee, Fla., June 9–11, 2014.
About Entry Software Corporation
Entry Software Corporation is a leader in providing effective work management solutions to various industries around the globe. Its product, TeamHeadquarters, is a fully integrated palette of unique solutions for IT, Product and Service departments. TeamHeadquarters creates value through cost reduction, improved operating efficiency and enhanced customer communications.
About Gartner, Inc.
Founded during 1979, Gartner is headquartered in Stamford, Connecticut, and has 6,100 associates, including more than 1,460 research analysts and consultants, and clients in 85 countries. Gartner is the valuable partner of CIOs and senior IT leaders in corporations and government agencies, business leaders in high-tech and telecom enterprises and professional services firms and technology investors in 14,000 distinct organizations. Through the resources of Gartner Research, Gartner Executive Programs, Gartner Consulting and Gartner Events, the company works with each of its clients to research, analyze and interpret the business of IT within the context of their individual role.