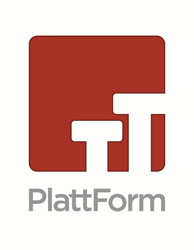 "Career preparation is the No. 1 reason students choose an institution," said Steve Fireng, Chief Executive Officer at PlattForm.
Lenexa, Kansas (PRWEB) June 04, 2014
PlattForm, a leading marketing and enrollment management partner for colleges and universities worldwide, announced today the acquisition of Seelio (Seelio.com), a service-based student portfolio solution for higher education institutions. Seelio enhances PlattForm's model by offering a unique student life cycle approach that spans from enrollment to career placement while delivering optimal student outcomes.
With more and more current and prospective students questioning the value of a degree, Seelio's service-based portfolio solution enables universities to deliver a greater return on investment for students. With Seelio's best practices, training and support, universities are able to offer their students the ability to capture and showcase the breadth of their experiential learning in dynamic, online portfolios.
As a part of Seelio's network, students can:

Customize a rich, multimedia online portfolio featuring their experiences (e.g., class projects, work experience, leadership activities, study abroad reflections, etc.) and career interests
Receive feedback from their peers and professors
Find inspiration from students across the country
Tag projects or work products with competencies/proficiencies
"Career preparation is the No. 1 reason students choose an institution," said Steve Fireng, Chief Executive Officer at PlattForm. "By providing Seelio with additional resources to achieve its vision, the company will have a greater ability to impact more students and universities."
Over the last three years, Seelio created a technology and service model that transforms the college experience, providing students with a way to achieve a better return on their educational investment. With early partners like the University of Michigan, the University of Toledo and West Virginia University, thousands of students have captured their college experiences in rich, multimedia portfolios, enabling these programs to attract new students, assess learning outcomes and prepare students for meaningful careers from day one.
"With PlattForm, we have found a natural partner in supporting students throughout their entire university life cycle – from enrollment to placement," said Moses Lee, Chief Executive Officer and Cofounder of Seelio. "We are excited to continue PlattForm's legacy of impacting higher education through strong service and innovative technology."
Seelio will continue to operate under its current leadership with its own distinct brand entity but will gain access to the backing and support of PlattForm's leadership team. The Seelio and PlattForm teams are excited to partner in their efforts to transform higher education and deliver a strong value to students and their universities.
For more information, please contact Dani Damaske, Communications Specialist, at Dani.Damaske(at)PlattForm(dot)com or 913.254.6074. Or contact Emily Keller-Logan, Director of Marketing and Communications, at Emily(at)Seelio(dot)com or 734.369.8388.
About Seelio
Seelio is an educational service and technology company based in Ann Arbor, Michigan, that partners with universities to deliver a greater value to students through the use of rich, multimedia online portfolios. With Seelio's services and technology, students are able to easily and beautifully capture their works, projects and passions; and universities can better attract students, build awareness and prepare students for meaningful careers. Learn more at http://www.Seelio.com.
About PlattForm
Since 1989, PlattForm (PlattForm.com) has set the standard of excellence in marketing and enrollment solutions for colleges and universities worldwide. Headquartered in Kansas City, the firm boasts an internal staff of more than 550 industry experts. Forming partnerships with higher education institutions of all types, PlattForm provides optimal marketing performance through AttriBrandTM, a proprietary approach that integrates research, creative and channel-agnostic media planning with multichannel analytics and attribution. PlattForm's Academic Program Management (APM) suite of services represents a closer collaboration for enhanced student outcomes, spanning the entire educational journey from students' first awareness of an institution to enrollment through graduation and career planning. A global company, PlattForm has offices located throughout the United States and in Canada, the United Kingdom and Australia.