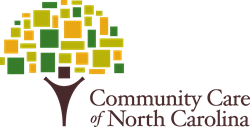 We are gratified that our success in North Carolina has led to an expansion of CCNC's approach in other states. We look forward to working closely with providers and administrators in Arkansas. -- Denise Levis Hewson, RN, BSN, MSPH
Raleigh, NC (PRWEB) June 04, 2014
Community Care of North Carolina (CCNC) has been selected by the Arkansas Department of Human Services/Division of Medical Services from among bidders seeking to provide care coordination support and population health services for the State of Arkansas. Arkansas is seeking a partner to train and support primary care practices in care management, quality improvement, performance measurement and utilization of data for performance improvement and to assist the state in assessing program performance in these areas.
Under Arkansas' Medicaid medical home model, providers can apply for status as a Patient-Centered Medical Home (PCMH). Under the agreement to be finalized by CCNC and Arkansas, providers who enroll will be able to contract with CCNC for care coordination support and assistance in population health management and quality improvement. Raleigh-based CCNC staff will support the program through regular meetings with key thought leaders and physician champions in Arkansas, and by training care managers on patient education and engagement to establish a "Community Care of Arkansas" that is led and governed by physicians and provider organizations in Arkansas.
"We are honored that Arkansas' leaders and provider community have recognized CCNC's work with North Carolina's most vulnerable citizens," said Denise Levis Hewson, RN, BSN, MSPH, Senior Vice President for Network Development and State Programs for CCNC. "We are gratified that the success of our care management, medical home and population health program in North Carolina has led to an expansion of that approach in other states. We look forward to working closely with providers and administrators in Arkansas to help reach and improve care for their state's most vulnerable populations. We believe we can make a positive difference in their care while helping to conserve tax dollars."
CCNC also plans to work with Arkansas' program staff to identify the patients most likely to benefit from care coordination, health coaching, self-management support, education, medication management and other targeted interventions based on individual needs. CCNC also seeks to help Arkansas create an environment of "continuous quality improvement" at the practice level and work with physicians to identify and close gaps in care.
CCNC will work closely with the participating practices, physician organizations and the State to monitor and evaluate the program's impact and to ensure the program is meeting expectations, goals and benchmarks of improving the quality, satisfaction and outcome of care while containing costs.
About Community Care of North Carolina
CCNC is a community-based, public-private partnership that takes a population management approach to improving health care and containing costs for North Carolina's most vulnerable populations. CCNC creates "medical homes" in all 100 counties for Medicaid beneficiaries, individuals that are eligible for both Medicare and Medicaid, privately-insured employees and uninsured people. To learn how CCNC saves North Carolina millions of dollars every year, visit http://www.CCNCcares.com. For more information, visit our website, http://www.communitycarenc.org.
###