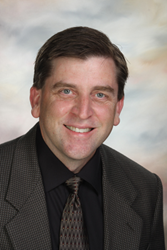 Lakeside, FL (PRWEB) June 03, 2014
Dr. Walter L. Wood now offers the innovative Laser Assisted New Attachment Procedure (LANAP®) to his Lakeside, FL, patients. This laser gum surgery helps remove periodontal disease, which attacks the gums and bone surrounding teeth. LANAP® saves teeth that would otherwise have to be extracted, giving patients more options in treating their teeth. For those in Lakeside who prefer to have extractions rather than gum surgery, and for those who are already missing teeth, Dr. Wood also performs dental implants, which permanently replaces teeth.
Laser gum surgery is a minimally-invasive option that allows Lakeside residents to save their natural teeth. Traditional gum surgery requires the periodontist to cut out diseased tissue, and then stich the surgical wound closed. Laser surgery is much simpler; Dr. Wood inserts a small probe into the pocket of diseased tissue, and then uses the probe's specialized laser to remove bacteria and disease. Appointments are short, and healing occurs more quickly than with traditional surgery.
Despite the breakthroughs in surgical technology and the high LANAP® prognoses, Dr. Wood understands that not everyone wants to attempt to save his or her problematic teeth. Dr. Wood believes in working with patients to give them the best treatments, based on their personal desires and beliefs. He gives patients all available options along with the consequences, and allows them to make the decision they are most comfortable with. For those who prefer to extract teeth rather than undergo LANAP®, Dr. Wood offers extraction and permanent replacement. People in Lakeside have the option to obtain dental implants, which are nearly as good as natural teeth. These implants are made up of metal posts that Dr. Wood surgically inserts into the jaw or mandibular bones, followed by attached crowns. Implants are easy to care for, with the same brushing and flossing practices that natural teeth require, and they are strong enough to withstand pressure and chewing.
With Dr. Wood's care, both laser gum surgery and dental implants are viable options for Lakeside residents. He helps patients make the best decisions for their unique situations. For more information about Dr. Wood, and both LANAP® and dental implants procedures, contact his practice by telephone or email.
About the Doctor
First Coast Periodontics, P.A. is a periodontal practice that has provided personalized dental care to patients in Jacksonville, Florida for over 22 years. Dr. Walter Wood received his undergraduate degree from Florida State University, graduated from the University of Florida Dental School, and completed his certificate in Periodontics from the University of North Carolina at Chapel Hill. Dr. Wood is part of one percent of dental professionals providing the LANAP® FDA cleared laser procedure for gum disease treatment. First Coast Periodontics is a practice limited to periodontics, including dental implants. To learn more about First Coast Periodontics and their dental services, please visit http://www.jacksonville-periodontist.com and call (904) 416-1436.