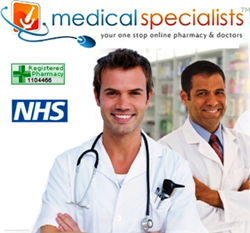 The thought of cutting out bagels, bread, breakfast cereals and pasta could seem absurd and impossible for many, but more people than ever are beginning to switch to a wheat-free diet.
Bury, Manchester (PRWEB UK) 4 June 2014
With summer only merely weeks away, many would jump at the chance of getting rid of the surprisingly common problem of adult acne, achieving younger looking skin and develop a flatter tummy.
It may all seem too good to be true, but the key could be with just making one simple modification to your lifestyle: eliminate wheat from your diet.
The thought of cutting out bagels, bread, breakfast cereals and pasta could seem absurd and impossible for many, but more people than ever are beginning to switch to a wheat-free diet.
Although previously often lobbied by health experts as a positive for your health, a U.S. Cardiologist and New York Times best-selling author has now staunchly argued against this, even going as far as to state that wheat is the single biggest contributor to an obesity epidemic sweeping across both sides of the Atlantic. He says its elimination is the key for weight loss and benefiting from optimal health.
Dr. William Davis says that although wheat is often argued as a great source for boosting heart-health, modernised farming methods have led to wheat becoming almost a 'super-carbohydrate', converted to blood sugar more rapidly than nearly all other foods. This then causes a surge in insulin and excess blood sugar becomes fat that accumulates quickly around the stomach area.
However, it is a process in the body known as 'glycation' that is responsible for ageing skin. When blood sugar levels become too high, glucose molecules latch on to collagen, the primary component of connective tissue in mammals that provides the skin with elasticity and firmness.
After these molecules have attached to the collagen, this results in the creation of sticky brown compounds called Advanced Glycation End products (AGEs). They harden the usually elastic fibres in the skin, causing lines and wrinkles.
Dr. Davis explains in his book 'Wheat Belly: Lose The Wheat, Lose The Weight And Find Your Path Back To Health' how wheat – even more so than table sugar – is directly responsible for a huge increase in blood sugar and a surge in both insulin and AGE levels.
"Cutting out refined sugar is probably a good idea as well, as it provides little or no nutritional benefit and will also impact your blood-sugar in a negative way," Dr. Davis says. "However, for the most bang for your buck, eliminating wheat is the most effective step you can take."
The main problem with wheat is thought to be the gluten within it which can change the integrity of the gut, resulting in gaps in the gut lining which let toxins back into the body. Also, those sensitive to gluten will find their immune system flags the gluten molecules as 'invaders' and the resulting immune response triggers a flare-up of acne.
If that wasn't bad enough, wheat has also been linked to a type of hair loss called alopecia areata due to its inflaming the hair follicles. Moreover, the skin and scalp problems from wheat consumption are unlikely to be isolated issues; outward symptoms such as these are probably accompanying problems occurring within the body too.
Dr Davis says: "Put simply, because of its unique blood-glucose-increasing effect, wheat makes you age faster inside and out. It accelerates the rate at which you develop signs of skin ageing, kidney dysfunction, dementia, clogged arteries and arthritis."
So for those wondering what some of the common foods are included in a wheat-free diet, here are just some of the options for you to pick-up at the supermarket:
. Beans
. Buckwheat pasta
. Canned fruit and vegetables
. Cheese (preferably full-fat and avoid grated cheese as they are usually coated in flour)
. Meat and eggs
. Milk
. Porridge
. Quinoa
. Raw nuts and seeds
. Vegetables (avoid potatoes and sweetcorn as they are rich in insulin-increasing carbohydrates)
. Yoghurt
And here is what to avoid:
. Beer
. Biscuits
. Bread
. Cereals
. Chocolate
. Cakes and pastries
. Doughnuts
. Dried fruit (cranberries, dates, figs, prunes and raisins)
. Fried foods
. Ice cream
. Sausages
. Soy sauce
Medical Specialists™ Pharmacy understand it may be difficult for some to completely banish one type of food from their diet, and many health experts have long stressed the importance of a balanced, varied diet that is rich in fruit and vegetables. Before anybody cuts out all wheat products from their diet, it could be worthwhile speaking to a GP and/or nutritionist to discuss the advantages and disadvantages of doing so, in addition to other food sources that can provide the same health benefits.