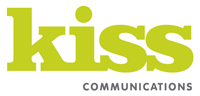 Richard Bland, Creative Director at KISS said: 'Paradise Wildlife Park already has an impressive story of growth and we are looking forward to offering our support to develop its marketing over the next few months.'
(PRWEB UK) 9 June 2014
Paradise Wildlife Park was entered into an overall group draw to win the support from KISS after winning 'The Tourism Award' in one of the sub categories. KISS, which was a headline sponsor of the prestigious event, will offer strategic marketing support to Paradise Wildlife Park from its integrated advertising, branding, design, PR and social media offering.
Richard Bland, Creative Director at KISS said: "We're proud to have been a headline sponsor of Awards for the last three years, which recognise business and social excellence. Paradise Wildlife Park already has an impressive story of growth and we are looking forward to offering our support to develop its marketing over the next few months."
The Inspiring Hertfordshire Awards, which are run by the Hertfordshire Chamber of Commerce, hosted the awards ceremony last month at the Porsche Centre Hatfield. 14 awards were handed out at the ceremony, which recognised excellence in the region.
Yolanda Rugg, Chief Executive at Hertfordshire Chamber of Commerce and Industry said: "Each year the awards keep getting better and better. We were overwhelmed with great quality entries, which presented a real challenge for our judges, but our winners this year all demonstrated fantastic teamwork, development, innovation and success."
KISS will begin working with Paradise Wildlife in the next few weeks.
Lynn Whitnall, CEO of Paradise Wildlife Park said: "We're absolutely delighted to win The Tourism Award and the overall Business of the Year award. There has been a huge focus on visitor satisfaction with education and conversation at the forefront of everything over the last year, so it's great to see the hard work pay off."
For further information about KISS, visit http://www.kisscom.co.uk.
Notes to Editor:
About KISS
KISS is the creative agency with specific and in-depth expertise in Consumer, Science and Technology communications. Our ability to cut through complexity and successfully deliver a single-minded proposition has been instrumental in us winning a broad range of blue chip, government and successful SME clients.
Built on the philosophy of keeping things simple our experienced team energise brands that aspire to be number one in their category, gain distribution and increase sales around the world including: Bayer CropScience, Bokomo Foods, PlastiKote, Booking.com, Johnson Matthey, Bosch, Snap-on Industrial, Bidwell's, IMServ, IXICO, One Nucleus, Horizon Discovery, IMRG, PWR+, Biochrom, Northern Health Science Alliance, The Technology Partnership, PraxisUnico, SBRI, Health Enterprise East, BlinkPipe, Geomerics and Pizza Hut Delivery.
Based in Cambridge, London and Oxford, we are strategy-led and successfully integrate Advertising, Branding, Consulting, Design, Digital, Exhibition, Public Relations and Social Media Services.
About Paradise Wildlife Park
Paradise Wildlife Park is a family-run animal park located in Broxbourne in Hertfordshire, England. It was previously known as Broxbourne Zoo, but became Paradise Wildlife Park under the new management of the Sampson Family in 1986.
Since the Sampson family took over the Zoo, the team at PWP have continually researched, expanded and improved upon the animals' living conditions. Paradise Wildlife Park has developed a reputation through its conservation efforts, including The Wildlife Heritage Foundation (the sister site in Kent) which specialises in research and breeding of endangered species.
The Park is home to over 400 animals, which include small mammals, birds, primates, reptiles, and big cats. They house tigers, cheetahs, snow leopards, ocelot, a jaguar, an African leopard and white lions.
For further information, please contact:
Laura Brown
T: 01223 911 123 or 0208 12345 75
laura(at)kisscom(dot)co(dot)uk