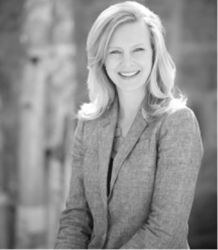 Greenwich, CT (PRWEB) June 24, 2014
The Haute Design Network welcomes Mary Kathryn Marx of Marx and Company Design as its newest member. Mary is known for her use of the finest materials and the most inspired artisans and craftsmanship and will serve as the network's exclusive member for Greenwich, CT.
Mary Kathryn Marx 's professionalism, years of experience, willingness to meet the needs of clients and ability to flawlessly finish projects sets the precedent for other interior designers in the field.
About Haute Design Network
Haute Design Network selects interior designers that have demonstrated a high level of expertise, professionalism, and accomplishment in their field. This elite circle of leading interior designers is encouraged to expose readers to several elements from past and current design trends as they provide a glimpse into future innovations, while offering both inspiration and exceptional resources for those seeking experienced luxury interior designers and sophisticated interior design firms.
Marx and Company Design is featured on Haute Design Network's comprehensive website as a distinguished member alongside other leading interior designers from across the country. Network members have the exclusive opportunity to interact with viewers by utilizing the Haute Design Network platform via customized blog posts and unique design features. Visit the Haute Design Network at http://www.hauteresidence.com/design.
About Mary Kathryn Marx of Marx and Company Design
Mary Kathryn Marx has quickly gained a reputation for her educated use of the finest materials and the most inspired artisans and craftsmanship. Through her own interior design firm, Marx & Company Design, Marx embraces a fresh approach to timeless design. With a sophisticated knowledge of architecture, a well-versed understanding of style, and a taste for the elegant and the unique, Marx is an inventive creative force producing a beautiful and comfortable end result.
With a lifelong love of interior design, Mary Kathryn Marx brings a unique perspective to each design project. Her mother, a noted interior designer herself, inspired Marx early on to celebrate comfort and style, all while being a sound custodian of client resources. At Marx & Company, all services are professionally under one roof. For example, Marx and her colleagues are highly skilled with CAD, space planning, material and finish selection, Photoshop, rendering, and concept development. All put forth with a highly educated and creative design approach. It is for this reason that Marx is one of the fastest-rising interior designers of her generation.
Mary Kathryn Marx is an honors graduate who graduated with a degree in interior design from Baylor University. Her extensive expertise includes commercial design, residential design, historical design, textiles, codes, and the fine arts. Her commercial work experience includes government buildings, libraries, fire stations and military offices. Her residential work includes extensive remodel as well as working closely with architects through the entire process of new construction of fine homes.
For more information about Mary Kathryn Marx, visit her Haute Residence profile.