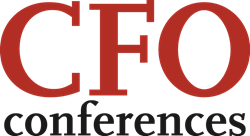 With a diverse range of risk management topics to be discussed, this summit will equip attendees with the knowledge needed to improve their processes and maximize the potential of Risk Management
Boston, MA (PRWEB) June 11, 2014
Every company's goal is to eliminate or at least minimize risk to themselves and their stakeholders. In a fast changing and ever demanding economy, managing risk processes has been companies biggest challenge and threat. CFO are delighted to host the Risk Management Summit in Boston on September 11 & 12, to explore and discuss through keynote presentations and interactive workshops how risk and finance professionals can manage their risk processes.
Recently, one of the greatest focus points for risk management teams has been Enterprise Risk Management; it is becoming a critical strategic business discipline to many organizations as it represents a significant evolution from previous approaches to risk management. CFO are delighted to have the Director of Enterprise Risk Management at General Motors share for the first time their work on implementing an ERM programme within General Motors. " I am looking forward to hearing how General Motors successfully implemented ERM as this is a major challenge to organizations," said Emma Flanagan, International Events Director.
Joining Marc Robinson are 25+ keynote speakers from Hillshire Brands, Procter & Gamble, Cemex & many more. A variety of risk management topics will be addressed, from global risk management to internal audit. "With a diverse range of risk management topics to be discussed, this summit will equip attendees with the knowledge needed to improve their processes, maximize the potential of Risk Management & align it with their organizations overall strategy" said Emma Flanagan.
Risk Management in organizations does not stand-alone. Compliance and Regulation departments play a key role in how risk can actually be minimized. CFO are proud to host the co-located Compliance & Regulation Summit, featuring speakers from Mitsubishi, State Street, Boeing, Pfizer, GE Capital & many more.
For more information about the Risk Management Summit please visit: http://theinnovationenterprise.com/summits/risk-management-boston-2014
###
About CFO Publishing: CFO Publishing LLC, a portfolio company of Seguin Partners, is the leading business-to-business media brand focused on the information needs of senior finance executives. Delivering content through multiple channels including online, digital, mobile, and print, the business consists of CFO magazine, CFO.com, CFO Research Services, CFO Learning and CFO Conferences. CFO's award-winning editorial content and loyal, influential audience make it a valued resource for its readers as well as an effective marketing partner for a wide range of blue-chip companies. CFO has long-standing relationships with nearly a million finance executives.