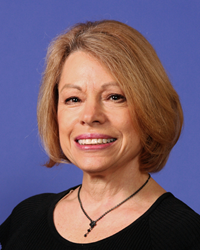 I so value the amazing tips and advice we get from our guests. They always help to make life easier and more rewarding for our viewers.
Boston, MA (PRWEB) June 12, 2014
Newly launched as an internet TV and radio show, The Divorce View Talk Show is the inspiration of two women who have been working with divorcing and divorced couples for more than a decade. Available for viewing live every Wednesday at 6:00 pm ET, the show features guest experts who provide insight and advice about all facets of divorce.
This includes legal options as well as parenting issues, financial questions, dependable support systems and help with moving on and transitioning into new relationships ahead.
The Divorce View can be seen and heard on mobile devices or desktop computers via the FMG Network where all shows are archived at http://www.divorceview.com for additional viewing convenience.
Joanie Winberg is a Certified Human Behavior Consultant, Divorce Mentor, People Skills Corporate Trainer and the CEO of the National Association of Divorce for Women and Children (http://www.FreshStartAfterDivorce.com). She is also the founder of the Survive and Thrive after Divorce Boot Camps for women and men. Winberg has been helping divorce attorneys and their clients as well as hundreds of people throughout the U.S. with the necessary tools, techniques and life skills to navigate the pitfalls of divorce and co-parenting. To her clients, she is a personal advisor, sounding board, cheerleader and success strategist.
Rosalind Sedacca is a Certified Corporate Trainer, Divorce & Parenting Coach and Founder of the Child-Centered Divorce Network, which provides valuable resources for divorcing and divorced parents and co-parents. Recognized as The Voice of Child-Centered Divorce, she is Huffington Post blogger and author of How Do I Tell the Kids about the Divorce? A Create-a-Storybook Guide to Preparing Your Children – with Love! -- an internationally acclaimed eBook offering a unique, highly successful approach to having the tough "divorce talk" with kids. Her newest ebook is Embracing a Child-Centered Divorce: Because You Love Your Children!
"Learning how to communicate more effectively is the key to greater success in all family matters," says Winberg. "It helps us avoid conflict and enhance cooperation. Helping parents learn the necessary coping and communication skills is my passion. It is essential long after divorce in order to co-parent effectively and even when you're seeking new relationship partners. I so value the amazing tips and advice we get from our guests. They always help to make life easier and more rewarding for our viewers."
"I specialize in coaching about divorce and parenting issues, helping both parents to better co-parent their children and overcome obstacles after divorce," notes Sedacca. "I love to talk to our guest experts about strategies for better communication with our children as well as our former partner to best protect our kids from the negative consequences of divorce. Parental attitude is everything. And the more aware and empowered parents are, the better the outcome for the children they love."
The Divorce View Talk Show is produced by the FMG Network, a digital publishing network established in 2004. The network is an online/mobile TV, Radio, Magazine and University, sharing stories, information, continuing education and advice, from health to relationships, travel to spirituality, living green to social entrepreneurship. FMG and its founder, Jody Colvard's mission is to provide its viewers/listeners with the tools, resources, and confidence to guide them on their life's journey, loving every aspect of it: the fun, the money, the good and all the things that make them a happy, healthy, well-rounded person, ready to take on the world!
Because the Divorce View Talk Show is live and interactive, both co-hosts invite viewers to ask questions using the on-air panel provided. Winberg, Sedacca or their guest will provide answers during the show – or they will post an answer following the show. Viewers can also post comments on the http://www.divorceview.com website.
For more information about The Divorce View, or to be invited as a divorce expert guest, contact Winberg at jw(at)joanwinberg(dot)com or Sedacca at rosalind(at)childcentereddivorce(dot)com.