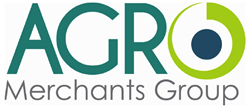 We are already working with some of the world's most respected family-operated businesses that have expertise in specific customer segments.
Atlanta, GA (PRWEB) June 12, 2014
AGRO Merchants Group ("AGRO" or the "Company") and its founders have partnered with funds managed by Oaktree Capital Management, L.P. ("Oaktree') to invest in the cold chain industry on a global basis. AGRO will focus on helping high-quality family-operated companies grow to support their customers across broader geographies. AGRO's initial investments include Mullica Hill Group (Pedricktown, NJ, U.S.), Harthoorn Logistics (Barneveld, Netherlands), Europe Total Logistics (Rotterdam, Netherlands), Gestion Frio Algeciras (Algeciras, Spain), Wiener Kuehlhaus GmbH (Vienna, Austria), Lucca Cold (Vineland, NJ, U.S.), Castlecool (Castleblayney, Ireland), and a new "Greenfield" location in Charleston, SC, U.S.
Neal Rider, CEO of AGRO, stated, "We have been fortunate to find an exceptional capital partner in Oaktree who not only understands the industry but also recognizes the importance of developing an integrated group of exceptional cold chain companies in key global markets. We are already working with some of the world's most respected family-operated businesses that have expertise in specific customer segments."
AGRO's investments to date provide the Company with a solid platform of best-in-class operators for value-added services in the cold chain including import/export, automated packaging, forwarding and transportation across all categories of fresh and frozen foods in multiple countries. Though still in the formative stages, it is the company's intention to continue to broaden its investments with an emphasis on key strategic global trade locations.
The Company now operates 170,000 square meters and 195,000 pallet positions of cold storage and distribution space across nine locations within Europe and the US. AGRO plans to aggressively continue the rapid expansion of its cold chain network and will announce several follow-on investments and "greenfield" locations in the coming months.
Zach Serebrenik, Senior Vice President of Oaktree, said, "We are excited to invest with AGRO Merchants Group as they become the leader in the global cold chain industry. We looked at numerous investment opportunities in the sector and decided to back this management team due to their unparalleled experience and expertise in all facets of the industry. We are excited about AGRO's innovative end-to-end solutions and are eager to continue investing in the build out of the Company's global footprint and service offering, utilizing a disciplined and strategic approach to understanding global trade flows."
AGRO's industry-leading operational skills, coupled with the strong capital backing of Oaktree, provides a unique opportunity for family-owned businesses to continue to grow and support customers' increasing needs with capital to retrofit existing facilities or add new facilities and technologies. Two of the Company's initial founding equity partners are confident in the new partnership. "We are extremely excited to be part of AGRO's growth strategy," said Fred Sorbello of the Mullica Hill Group. "The knowledge of each specialized company, coupled with the extended reach of the overall AGRO platform, will bring new opportunities which benefit our customers," said Jan Harthoorn of Harthoorn Logistics.
About AGRO Merchants Group
AGRO Merchants Group is focused on providing innovative cold chain solutions on a global basis by partnering with the highest quality family-operated businesses and creating new, reliable, and integrated trade networks to help its customers grow. The Company will be investing in modern assets, industry-leading technologies, and value-added service offerings to ensure the highest quality supply chain management standards in the industry. For additional information, please visit AGRO's website at http://www.agromerchants.com
About Oaktree Capital Management, L.P.
Oaktree is a leader among global investment managers specializing in alternative investments, with $86.2 billion in assets under management as of March 31, 2014. The firm emphasizes an opportunistic, value-oriented and risk-controlled approach to investments in distressed debt, corporate debt (including high yield debt and senior loans), control investing, convertible securities, real estate and listed equities. Headquartered in Los Angeles, the firm has over 800 employees and offices in 16 cities worldwide. For additional information, please visit Oaktree's website at http://www.oaktreecapital.com.
AGRO Press Contacts:
United States:
Steve Denker
TopRight Partners
3290 Northside Parkway
The Forum, Suite 150
Atlanta, GA. 30327
sdenker(at)toprightpartners(dot)com
+1-404-631-6929
Europe:
Bart van de Glind
Benedenboven
Parmentierstraat 9
3772 MS Barneveld
bart(at)benedenboven(dot)nl
+31 (0) 342 411 311