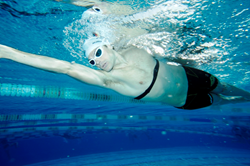 There is nothing else on the market like it.....
Bozeman, MT (PRWEB) June 14, 2014
V800 is the new "king of triathlon" according to the testers at the Heart Rate Watch Company.
"We have looked the V800 over carefully and this is the best triathlon watch on the market today," says Rusty Squire, President of the Heart Rate Watch Company. He adds, "Polar will be upgrading firmware periodically, but the hardware goodies are all there."
"Polar V800 offers a more durable crystal than the Garmin 910XT and the heart rate variability capabilities are second to none," says Squire. He adds, "Receiving heart rate data for swimming is another feature that only Polar has."
Start to Finish Solution
"With the V800 model Polar has finally created fully integrated triathlon watches with 14 hours of battery life that can communicate on mobile platforms and can offer 24/7 activity analysis," says Squire. He adds, "There is nothing else on the market as fully featured as this watch."
"The seamless multisport transition modes work easily and even measures precise transition times," says Squire. He adds, "There is no other product on the market today that matches all of these features and thanks to heart rate in the water it gets a big thumbs up."
"You can receive accurate on-board altitude and gradient information thanks to a barometric altimeter," says Squire. He adds, "When you evaluate the full feature sets and the convenience of portability there is a lot to like regarding this watch."
Tough as Nails
"Polar V800 features a gorilla glass crystal that is quartz mineral tough and very scratch resistant," says Squire. He adds, "Overall watch weight is 2.8 ounces making it a bit lighter than the Suunto Ambit 2 and just a tiny bit heavier than the Garmin 910XT, so it is very much inline with its competitors."
First-Time Customers Save 10%
"We've got a great deal for first-time customers where you can save 10% on your first purchase with our company, so this can save you $50 using the coupon code ftc," says Squire.
Talk to the Experts
"If you'd like to talk to a real expert about the Polar V800 then simply call us at 866-586-7129," says Squire. He adds, "We think you will appreciate talking with real folks that actually test and use the products they sell."