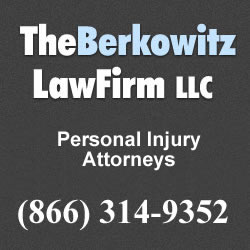 Sleep deprivation can affect behavior much like alcohol and stricter regulations involving truck driver hours should be enforced.
Stamford, Connecticut (PRWEB) June 13, 2014
Actor and comedian Tracy Morgan was in critical condition after a Wal-Mart truck driver failed to slow for traffic and crashed into the back of his Mercedes limo bus. According to Syracuse.com, Morgan's mentor and fellow comedian James "Jimmy Mack" McNair, 62, was killed in the crash and Jeffrey Millea, 36, of Shelton, Connecticut and comedian Ardie Fuqua, 43, of New Jersey were also in critical condition following the crash.*
According to The New York Times, Wal-Mart truck driver Kevin Roper, 35, plead not guilty to one count of vehicular homicide and several counts of assault by auto. According to charging documents, fatigue may have contributed to the fatal trucking accident. Roper was reported to have not slept for an excess of 24 hours at the time of the truck accident, and is now facing charges for possible negligence.**
The trucking accident spurred an investigation by the National Transportation Safety Board over the safety of commercial truck operators and has drawn attention to the dangers of truck driver fatigue.
According to the Federal Motor Carrier Safety administration, roughly 4,000 people are killed in accidents involving large trucks each year, and driver fatigue is a leading factor.***
"Truck driver fatigue poses serious dangers to drivers and passengers on the roads and needs to be addressed," said Russell Berkowitz, Founding Partner of The Berkowitz Law Firm LLC. "Truck drivers need adequate rest and should never drive if they feel they are too tired."
The trucking industry has been fighting safety advocates and unions over issues involving driver fatigue for more than two decades. A proposed change to federal regulations that would increase the number of hours truck drivers are legally allowed to drive has safety advocates concerned.
The bill, which was added to a transportation spending bill by a Senate Committee last week, would allow truck drivers to be behind the wheel for up to 82 hours per week. Currently, the limit is 60 to 70 hours per week, depending on the type of company the driver is working for.
"Hopefully publicity over the tragic truck accident will attract more attention to the issue of truck driver fatigue," said Berkowitz. "Sleep deprivation can affect behavior much like alcohol and stricter regulations involving truck driver hours should be enforced."
*http://www.syracuse.com/news/index.ssf/2014/06/tracy_morgan_accident_walmart_truck_driver_charged_snl_actor.html
** http://www.nytimes.com/2014/06/12/nyregion/truck-driver-kevin-roper-pleads-not-guilty-in-tracy-morgan-car-crash.html?_r=0
*** http://www.pennlive.com/midstate/index.ssf/2014/06/fatal_crash_involving_tracy_mo.html