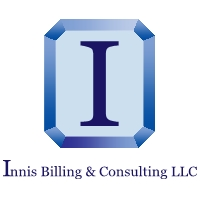 Experience medical billers making a difference.
Howell, NJ (PRWEB) June 16, 2014
Howell, New Jersey medical billing company Innis Billing & Consulting LLC has selected HealthFusion's MediTouch Practice Management Suite as its billing platform. This decision was made in part due to the fact that Billing, Scheduling and Clearinghouse are all on a single interface, complete with EHR and Patient Portal - http://www.innismedbilling.com/software.html. With increases in patient responsibilities, it is believed that MediTouch have all the right tools that Innis Billing needs accelerate the billing and collection process. Healthcare providers using Innis billing & Consulting LLC services will benefit tremendously from the partnership with HealthFusion. Some of the immediately benefit areas are revenue cycle management, scheduling, charging and posting, denial management, patient billing and ICD-10 readiness. No one practice or billing company is the same. There is no cookie-cutter solution – billers and collectors need a comprehensive set of software features engineered so that every deserving dollar can be collected. Because of this partnership New York and New Jersey medical billing and collections will be revolutionized by Innis Billing & Consulting LLC. Given the technology of HealthFusion couple with Innis Billing's billing and collection experience, welcome to the new age of Medical billing.
MediTouch software suite - EHR and billing software is a completely integrated clearinghouse and already is in use by thousands of medical billing professionals. MediTouch lets Innis Billing offer clients value-added services, including assisting providers with EHR setup and customization - http://www.innismedbilling.com/contact.html. HealthFusion was founded by two primary care physicians that know firsthand the challenges that doctors face in their daily work. HealthFusion's MediTouch EHR 4.0 2014 Edition was certified on June 13th 2013. The MediTouch software is compatible with any desktop, laptop and tablet (Windows, Android or Apple). Having the EMR on a tablet makes interacting with patients easier and more personalized because providers aren't stuck behind a computer. http://www.healthfusion.com/
In a nutshell, medical billing in new Jersey will be made simple for providers and patients with Innis Billing taking on HealthFusion as its technology partner. Healthcare providers who are frustrated with their billing companies now have a place to go. It is often said that providers and practices will stay with a failing billing company as long as they can keep their bills and employees paid, only time will tell if they will take advantage of Innis Billing's partnership with HealthFusion.