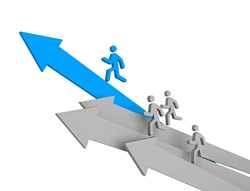 "With our extensive array of software tools and shop types, Jancyn can evaluate the competition against any measure desired"
San Jose, CA (PRWEB) June 13, 2014
Most businesses are familiar with the importance of using a mystery shopping program to acquire consumer insight concerning their business. They understand and use the detailed feedback to help increase repeat business, evaluate public opinion of new product lines, reward exceptional employee performance, drive up revenue, and learn where additional employee training may be required. A mystery shopping program is as much a part of an overall business plan as a cohesive marketing plan, a balanced budget, or plans for business expansion.
However, businesses are also quickly realizing they can use a mystery shopping program to get the inside line on the competition. What is the competition doing differently? How are they appealing to the general market? Vicki Dempsey, Vice President of Sales and Marketing at Jancyn Evaluation Shops, announces, "With our extensive array of software tools and shop types, Jancyn can evaluate the competition against any measure desired. This means we can gather important data concerning similar businesses for analysis that can aid companies in becoming more competitive in their direct marketplace. This sort of data is crucial to enabling a business of any size to grow and increase revenue."
While companies consistently monitor their own performance and regularly update business practices to meet consumer demand, they often do not have a sense of what advantages the competition may have or what drives business to their competitors. By partnering with a mystery shopping company, businesses can get front-line data regarding their rivals. They can then use this critical data to refine their own business practices and use it to their advantage in outperforming other similar businesses.
Ms. Dempsey goes on to state, "Our team at Jancyn works closely with clients to get a sense of the detailed analysis they are trying to uncover from the competition. We can also provide side-by-side reporting so that clients can see very specifically how their business stands up as compared to the competition in particular performance areas. Do the competitor's employees greet customers more quickly? Do they have better product knowledge? Do they ask for the sale?"
Various manufacturers, industry associations, and franchise owners can also use a mystery shopping company to determine how individual retailers or restaurants are promoting their products or marketing material within their stores. For instance, reports can determine if store clerks at these retailers are makings positive comments concerning running shoe A as compared to shoe B. Was the special of the month properly promoted or organic ingredients mentioned to increase the product value? Once provided with this feedback, companies can work with specific retailers to ensure that their products are being presented in the best possible light.