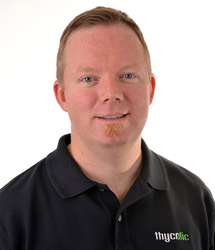 Secret Server provides great value to service providers such as Secure-24 due to its auditing capabilities and ease of deployment, delivering the insight needed to identify and eliminate a threat before it can cause any damage.
Washington, D.C. (PRWEB) June 17, 2014
Thycotic, a provider of smart and effective privileged account management solutions for global organizations, today announced that managed services provider Secure-24 is using Secret Server to securely store and manage privileged account passwords. By leveraging the automated, enterprise-grade security measures of Secret Server, Secure-24 has been able to scale its services to help more than 150 customers meet industry-specific data compliance requirements and protect sensitive login credentials from both internal and external threats.
Headquartered in Southfield, Michigan, and supporting clients around the globe, Secure-24's managed services customers include organizations in highly-regulated industries, including healthcare and automobile manufacturing. As an application hosting and enterprise cloud provider for these organizations, Secure-24 must ensure data storage and security compliance with many industry-specific standards. By selecting Thycotic Secret Server to monitor and control all privileged user activity by permission level, Secure-24 strengthens secure storage and sharing while creating detailed activity reports that can be used as an audit trail for various compliance mandates.
"Many of the regulatory standards our customers must follow place security requirements on sensitive data – preventing unauthorized access and safeguarding it against alteration or destruction. These customers are looking to our team to help them prove compliance. Thycotic's Secret Server has helped us simplify the password management process by allowing our teams to assign specific levels of access designated for certain users or groups," explained Eric Zehnder, Microsoft engineer at Secure-24. "Secret Server just works. If our teams come across incorrectly documented password data, we immediately know that it's caused by human error, and not by anything stored in our Secret Server vault. The intuitive interface and compatibility with our Microsoft SQL environment make it easy to use almost immediately, which in turn allows us to better assist our customers with their compliance audit needs."
Designated as an "Innovation Leader" in the 2014 KuppingerCole "Privilege Management Leadership Compass" report, Secret Server provides a Web-based, encrypted repository for IT administrators to store sensitive, system-level passwords and actively enforce password security policies. Secret Server is used across a broad range of industries and public sector organizations, including federal and local government, education, high tech, healthcare, non-profits and managed services providers. Users can auto-generate complex passwords for privileged and shared accounts, as well as automatically rotate passwords over time. Discovery, service account management and session monitoring capabilities provide better accountability, reducing the risk of privileged account abuses in the enterprise.
"Secure-24 is reducing the complexities involved with privileged account management, helping to improve service delivery to their customers by eliminating the risks associated with human error and unmanaged sharing of credentials internally," noted Jonathan Cogley, CEO of Thycotic. "Secret Server provides great value to service providers such as Secure-24 due to its auditing capabilities and ease of deployment, delivering the insight needed to identify and eliminate a threat before it can cause any damage."
About Thycotic
Thycotic deploys intuitive, reliable solutions that empower companies to remove the complexities associated with proper control and monitoring of privileged account passwords. A 2013 Inc. 5000 company, Thycotic is trusted by more than 100,000 IT professionals worldwide – including members of the Fortune 500, enterprises, government agencies, technology firms, universities, non-profits, and managed service providers. To learn more, please visit http://www.thycotic.com.
About Secure-24, LLC
Secure-24 manages complex IT landscapes and business critical applications for organizations around the globe. Secure-24 employs top technologists to provide leading solutions in IT operations, application hosting, cloud computing and managed services. Investments in both world-class experts and leading technology help clients turn IT challenges into business opportunity. For more information, visit http://www.secure-24.com.