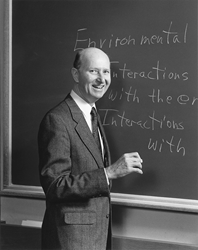 Dade Moeller provided each student with a $1,500 award to support the costs of their first year of college.
Richland, Washington (PRWEB) June 17, 2014
Environmental services firm Dade Moeller is pleased to announce the winners of its 2014 Dade Moeller Scholarship Foundation merit-based educational scholarship program: Clare Byrne of Cincinnati, Ohio, Jake Daigle of Brusly, La., and Trent Gutzman of Kennewick, Wash. Dade Moeller provided each with a $1,500 award to support the costs of their first year of college.
The Dade Moeller Scholarship Foundation program is open to the high school-aged children of Dade Moeller employees who are entering their first year at an accredited two-year or four-year college or university. The winners are selected by an independent evaluator using a weighted rating system that evaluates six criteria: activities and jobs, honors and awards, leadership, class rank, grade point average, and SAT or ACT test scores.
Byrne graduated from Oak Hills High School in Cincinnati, Ohio, and will be attending the University of Toledo. She plans to study bioengineering, with a future goal of designing artificial organs for children. She is the daughter of John Byrne, a certified health physicist who manages the company's data collection and dose reconstruction research activities in support to the National Institute for Occupational Safety and Health (NIOSH) radiation dose reconstruction project.
Daigle graduated from Brusly High School in Brusly, La., and will be attending Louisiana State University. He plans to major in construction management engineering with minors in technical sales and business administration. He is the son of employee Calista Daigle, who leads the company's award-winning sample quality management support to the National Oceanic and Atmospheric Administration (NOAA) related to the Deepwater Horizon incident in the Gulf of Mexico.
Gutzman, a graduate of Southridge High School in Kennewick, Wash., plans to attend Columbia Basin College in Pasco, Wash., and then transfer to a four-year university to study epidemiology. His father, Art Gutzman, works at Dade Moeller's Richland, Wash., headquarters as the company's records manager and supports the historical records and data capture activities on the NIOSH radiation dose reconstruction project.
About Dade Moeller: Dade Moeller provides a full range of professional and technical services to federal, state, and commercial clients in support of nuclear, radiological, and environmental operations. The company specializes in radiation protection, industrial hygiene, environmental protection, laboratory consulting, analytical services, and radiation safety training. Celebrating 20 years since its founding in 1994, the company bears the name of the late Dr. Dade W. Moeller, a scientist and educator in the fields of health physics and environmental health.