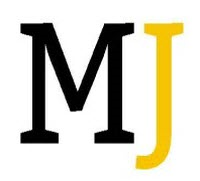 Media Jobs: Finding the Great Companies First
New York, NY (PRWEB) June 19, 2014
As mobile quickly becomes the largest advertising platform companies are searching for the path to market leadership and technology is driving many of the solutions.
Media Jobs reports on two companies, Blippar and Lavar, that have come together to bring Augmented Reality to the mobile world.
New York-headquartered Blippar and Netherlands-based Augmented Reality company Layar have become one organization. Layar's platform extends across a slew of applications from advertising to education (Layar was founded in 2009, two years before Blippar, and has raised $17 million in investment).
Joining forces to change the mobile advertising world. The R&D firepower of the two startups will effectively double and the potential exists for pooling their publisher relationships, extending their audience reach and also moving into new market areas for Augmented Reality mobile advertising.
Major changes are happening in the mobile advertising industry and job-seekers who are looking for mobile advertising jobs must keep themselves up to date with these trends. MediaJobs.com presents news coupled with insights such as these to arm strategic job seekers with the knowledge and skills that they need to succeed.
About MediaJobs: Making Your Job Search Easier by Finding the Great Companies First.
MediaJobs.com is a digital news platform that combines the power of news articles with listings for media jobs to bring rich context and strategic insight to job seekers in the media landscape. MediaJobs.com provides source insider information from the hottest media companies, top players and products worldwide.