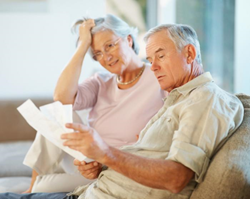 People undertaking retirement planning are now looking beyond the usual high street outlets.
London, UK (PRWEB UK) 24 June 2014
An article published on June 18th by http://www.out-law.com states that the typical pension fund is now subject to three times as many rules and regulations as it may've been back in 2008. As well as retirees, many perplexed purveyors are still coming to terms with this seismic shift within the UK pensions industry.
Accounting for the rapid succession of numerous conferences, reports, white papers and official statements from experts such as the Financial Conduct Authority (FCA) is no mean feat, but the regulation of UK pensions and retirement products as a whole is evidently spiralling out of control.
To date, 2014 has seen the British Government conferring with industry experts to create codes of practice and to reach decisions, apply documentation and to adhere to the advice given throughout 32 separate consultations. Six years ago, that figure would've been as low as 6, so what's changed?
Few people like to feel like they're being rushed through the terms and conditions of a situation as critical as retirement, but this could well be the case. The key issue for many savers and investors seems to lie with the all-too-short timeline in which a raft of regulatory amendments have occurred.
Auto-enrollment into workplace defined contribution schemes, annuity obviation and access to lump sum payments have taken up the majority of the limelight this year, but millions of British retirees still have plenty matters to consider when planning for retirement & the management of their pension assets.
David Retikin, Director of Operations at leading investment specialists Pryce Warner International Group, commented on the trends that now seem to be forming amongst retirees.
"People undertaking retirement planning are now looking beyond the usual high street outlets when attempting to secure regular retirement funds and investing in their future. Retirees looking into private savings and pensions plans are learning that for expatriates HMRC-approved pension products such as QROPS (Qualified Recognised Overseas Pension Scheme) are not only popular but also give pension plan holders the ability to ensure that their pension plan holdings reflect their individual needs. When well managed, this provides better growth of their assets & increased monthly pension income."
There are substantial benefits of a QROPS from the outset. With drawdown flexibility and complete international portability boosting their appeal, it's easy to appreciate why they're such a popular and proven option, particularly amongst the expat community.
QROPS regulation demands that information must be kept and payments to clients reported to HMRC for the first decade. Any QROPS that closes will remain subject to HMRC scrutiny and providers of plans deemed non-compliant can have penalties retrospectively issued to them.
More often than not, established advisors will offer retirees a free consultation to discuss the pros and cons of any plans that appeal. By speaking with an independent financial advisor whilst approaching retirement, savers can assess and act upon professional guidance in a timely manner.