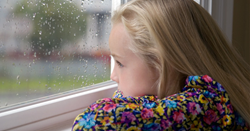 What matters is educating children and teens that reciprocating violence with violence is never the answer to being bullied and victimized.
London, UK (PRWEB) June 23, 2014
Just about every week it seems like anyone can open up a newspaper, turn on a television or log on to the Internet and hear about another shooting in a school, office building or mall. NoBullying releases today a guide to gun violence in the United States.
Most shootings often occur between individuals who do not know each other, total strangers but still, a substantial number of gun violence incidents in the United States are incidents of retaliation for being bullied, harassed or victimized. The truth is, it all still points to a rather alarmingly high rate of gun violence in the United States. Gun violence in America is something most will agree needs to go down, but the method of getting there is something that might prove difficult to ever be reached, simply due to the ideological differences between each side.
The recent statistics on gun violence shows that the United States is by far the leading consumer of guns. In fact, there is an average of 89 guns per 100 citizens in the United States. Yemen, which is second on the list of gun toting nations and Switzerland, is third with 46 per 100. As of 2012 there are more than 488,000 machine guns owned by citizens in the United States and over two million devices classified as "destructive devices," including grenades.
Gun violence statistics indicate that between 1982 and 2012, 61 mass murders (a mass murder is defined as four or more individuals killed in the same location or by the same group of people over a short period of time) took place with firearms.
Of these 61 mass murders, 49 obtained their weapons legally while only 11 did not.
Statistics show that states with stricter gun control laws tend to have fewer deaths from gun violence. The study showed that more stress, immigration, mental illness and higher population did not lead to more deaths but instead, states with more gun control laws typically had fewer shootings and deaths from gun related violence than other states. The guide concludes with reasons and factors that call for re-examining gun control in the United States and all over the world.
Macartan Mulligan, Co-Founder of NoBullying.com, said "The debate about gun violence and gun control is never ending, it doesn't matter who is for it and who is against it. What matters is educating children and teens that reciprocating violence with violence is never the answer to being bullied and victimized."
He added that parents and teachers should make a point to educate the younger generations about the sad outcome of bullying online and offline. According to Mulligan, it is quite imperative to press for more firm laws condemning all acts of bullying and harassment.
NoBullying.com features many pages dedicated to parents, teens, teachers, health professionals as well as posts related to cyber safety and the latest news about law making concerning curbing Bullying worldwide as well as inspirational Bullying Poems and famous Bullying Quotes.
The website regularly updates its bullying statistics and cyber bullying statistics as it is essential to understand how widespread the bullying epidemic is. It also regularly runs cyber bullying surveys and questionnaires to get recent updated statistics on everything related to cyberbullying.
He also added that anyone suffering from bullying in any form or way can always find advice and help on the NoBullying website – but if anyone is suffering from severe bullying or cyber bullying, the best thing is to talk to someone locally – a parent, teacher or local organization that has been set up to help with specialized councilors to deal with this topic.