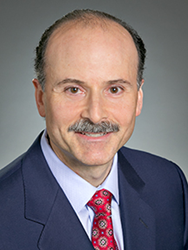 Richmond, CA (PRWEB) June 20, 2014
Local residents who want to find a way to reverse their gum recession in Richmond and improve their appearances can take advantage of the Chao Pinhole Surgical Technique (PST™) now offered by Dr. Keith Chertok. PST™ is only offered by a few practitioners worldwide and leverages a literal pinhole to guide existing gum tissue over areas of receding gums to provide optimal gum coverage without painful incisions or sutures.
Receding gums is a common symptom of periodontal disease. This, coupled with red, swollen, bleeding, or tender gums and bone loss, can signal the need for treatment. If gums are allowed to recede too far, teeth can be in jeopardy of being lost because they will lack the proper gum tissue and bone necessary for proper support. When teeth are lost and not replaced with an implant, bone is at risk for further erosion which can lead to problems eating or speaking as well as to an unpleasant sunken facial appearance. Many people may be wary of seeking treatment for gum recession due to concerns about painful surgery. PST™ eliminates these concerns and offers a minimally invasive way to address this problem.
With traditional surgeries, doctors would remove a sample of healthy gum tissue in one area of the mouth and suture it to the tissue affected by recession. This method of gum grafting can be an effective way to combat receding gums but can also result in pain and a long recovery period for patients, leaving some afraid of receiving treatment. Dr. Chertok is proud to be one of the first periodontists to offer residents in Richmond with gum recession an alternative to this process with PST™. As an added benefit, PST™ also requires far less time to complete than most gum grafts.
Dr. Chertok takes his commitment to outstanding results and patient comfort very seriously. His adoption of PST™ is one manifestation of this commitment. Patients who would like to learn more about gum recession and if PST™ may be right for them are encouraged to schedule a consultation with Dr. Chertok today.
About The Doctor
Keith Chertok, DDS is a periodontist offering personalized dental care for Berkeley, CA gum disease patients. Dr. Chertok graduated in the top five percent of his class from the New York University College of Dentistry and was elected to the honor society, Omicron Kappa Upsilon. He received the Quintessence Award for excellence in Periodontics and went on to complete a Hospital Residency program at the New York VA hospital. Dr. Chertok arrived in California to study Periodontics and Implantology at UCSF. He taught at the Dugoni School of Dentistry and UCSF dental school and continues to teach education courses to dentists and dental hygienists. Dr. Chertok is the attending periodontist in charge of periodontal education for the dental residents at the Veterans Hospital Healthcare System of Northern California at Mare Island. He is part of one percent of dental professionals providing the LANAP® FDA cleared laser procedure for gum disease and periodontal treatment. To learn more about Dr. Chertok and his dental services, visit his website at http://www.berkeleyperiodontist.com and call 510-423-0748.