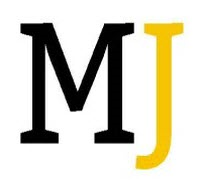 Media Jobs: Finding the Great Companies First
New York, NY (PRWEB) June 20, 2014
Ecommerce has become a multi-billion dollar business that has disrupted brick and mortar store sales negatively. Now a company has found a way to turn Ecommerce business into greater brick and mortar store sales.
MediaJobs.com reports on a company that has found a way to convert Ecommerce sales into brick and mortar sales increases.
Since 2011, Placed has been steadily building a reputation as a leading light in the world of mobile ad intelligence. Last year, it launched Placed Attribution, a platform that tracks whether locally served mobile ads actually end up in personal visits to a vendor's bricks-and-mortar store. It also lets brands, agencies, ad networks and publishers know whether people actually make purchases upon visiting the store, it gives one of the most comprehensive insights into the connection between ads and offline behavior available.
According to the startup's CEO David Shim, although geofencing may count as conversions for people who've simply gone into store, all the attribution data collected by Placed over the last year suggests that it really works to drive store visits.
Placed Attribution is based on a panel of 175,000 opted in users to map local activity, identify trends and work out which groups are most likely to visit which retailer (it covers no fewer than 175 million consumer locations), that's an impressive reach.
With mobile fast becoming the largest consumer platform job-seekers who are looking for mobile advertising jobs must keep themselves up to date with these trends. MediaJobs.com presents news coupled with insights such as these to arm strategic job seekers with the knowledge and skills that they need to succeed.
About MediaJobs: Making Your Job Search Easier by Finding the Great Companies First.
MediaJobs.com is a digital news platform that combines the power of news articles with listings for media jobs to bring rich context and strategic insight to jobseekers in the media landscape. MediaJobs.com provides source insider information from the hottest media companies, top players and products worldwide.