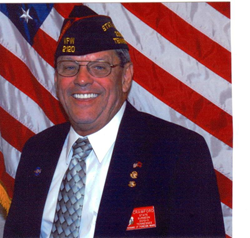 Our motto at the VFW is... No one does more for our veterans! Nothing could be more emblematic when describing the passion and dedication of our new Tennessee Commander, William G. Crawford
Nashville, TN (PRWEB) June 23, 2014
William G. Crawford has dedicated his life to serving our country and the needs of our veterans, spouses, and their children.
Mr. Crawford is a 25-year veteran of the Marine Corps. In addition to the Veterans of Foreign Wars, Mr. Crawford is a member of the Disabled American Veterans, The Retired Enlisted Association, Fleet Reserve Association, Marine Corps League and the Viet Nam Veterans of America. He is currently the Senior Vice Commander, Tennessee Veterans of Foreign Wars.
Prior to his involvement at the VFW in Tennessee, Mr. Crawford was supervisor of the National Veterans Service, at the VFW in Washington, DC. Subsequently, he served as the Director of Claims at the Tennessee Department of Veterans Affairs.
William A. Thien, VFW Commander in Chief was quoted as saying: "Our motto at the VFW is... No one does more for our veterans! Nothing could be more emblematic when describing the passion and dedication of our new Tennessee Commander, William G. Crawford."
For more information, visit: http://www.tnvfw.org.