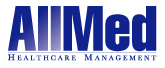 Hereditary cancers often affect several family members, and occur at young ages. Although not common, a mutation in a BRCA gene is a significant risk factor for the development of breast and ovarian cancer.
Portland, Oregon (PRWEB) June 25, 2014
Advances in genetic testing technology have improved detection rates for BRCA1 and BRCA2 mutations in individuals who are at high risk for breast and ovarian cancer, but some mutations are missed with standard genetic testing. During a recent AllMed webinar, Dr. Della Howell, board-certified hematologist-oncologist, discussed issues related to determining medical necessity for BRCA and BART genetic testing for breast and ovarian cancer susceptibility.
Dr. Howell gave an overview of BRCA1 and BRCA2 genes, noting that specific mutations in these genes increase the risk of breast and ovarian cancers. She stressed that mutations in BRCA genes are not common, but that a mutation is a significant risk factor for the development of breast and ovarian cancer. Additional risk factors for hereditary breast and ovarian cancer, such as family and personal history, were also discussed.
A number of tests are available to find out if an individual has inherited a mutation in BRCA1 or BRCA2. In 2002, a "rearrangement panel" in the BRCA2 and BRCA2 genes became available and became part of standard BRCA testing. The discovery of additional rearrangements in BRCA1 and BRCA2 led to the development of a new test, which was introduced in 2006. The BRACAnalysis Rearrangement Test (BART) detects rare, large cancer-associated rearrangements of DNA in the BRCA1 and BRCA2 genes, which were previously undetected by standard genetic testing.
Under the most recent National Comprehensive Cancer Network (NCCN) guidelines for breast and ovarian cancer, patients must meet very specific family and personal history requirements for genetic/familial high-risk assessment. Dr. Howell summarized these recommendations, noting that the guidelines recommend BART analysis for all patients who meet criteria for standard BRCA1 and BRCA2 testing.
Many healthcare plans have not covered the cost of additional BART testing since it was introduced in 2006. "This is changing, however," said Dr. Howell, "as new data continue to emerge supporting BART analysis in addition to BRCA1 and BRCA2 testing." Therefore, it is essential for healthcare plans to position themselves to be able to make timely updates to their coverage criteria and medical policies in order to optimize care and treatment outcomes.
About AllMed
AllMed Healthcare Management provides physician review outsourcing solutions to leading health plans, medical management organizations, TPAs and integrated health systems, nationwide. AllMed offers MedReview(sm), MedCert(sm), and MedDirector(sm) staffing services that cover initial pre-authorizations and both internal and external appeals, drawing on a panel of over 400 board-certified specialists in all areas of medicine. Services are deployed through PeerPoint(R), AllMed's state-of-the-art medical review portal. For more information on how AllMed can help your organization improve the quality and integrity of healthcare, contact us today at info(at)allmedmd(dot)com, or visit us at http://www.allmedmd.com.