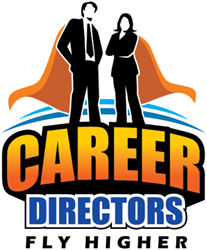 ATS eliminates most qualified candidates but they are not something that can be ignored. It is critical that all possible steps are taken to ensure that resumes are job-appropriate and meet all ATS criteria.
Melbourne, Florida (PRWEB) June 24, 2014
Most job seekers applying for jobs these days will have to "pass" the company's Applicant Tracking System (ATS) in order to land an interview. Even if they use social media and networking to find a job, it is still likely they may need to apply through an online system.
Since ATS is fraught with landmines for both job seekers and professional resume writers alike, Career Directors International (CDI) has partnered with the pre-eminent expert on ATS resumes, Robin Schlinger of Robin's Resumes®, to develop a best practice tip sheet along with an ATS-friendly resume template. Both are available to members of CDI at no charge.
According to Schlinger, ATS eliminates most qualified candidates but they are not something that can be ignored. It is critical that all possible steps are taken to ensure that resumes are job-appropriate and meet all the criteria necessary to be ATS-friendly. Some of these key elements include:

Job candidates should always be a match for the job being targeted.
Special attention should be paid to formatting, capitalization, grammar, fancy characters, use of graphics, and use of tables.
All relevant information, keywords, and phrases should appear throughout the resume.
•Resumes should be readable by both humans and computers.
Resumes should be modified specifically for each job targeted.
Within CDI's Applicant Tracking Systems Best Practice Tip Sheet, Schlinger provides the key strategies on how to develop ATS-friendly resumes. It covers all elements from items to consider to selecting appropriate jobs for application, through resume formatting with special, detailed emphasis on ATS section requirements. It also included a handy ATS-style resume template.
CDI is proud of the opportunity to work with ATS resume industry leader Robin Schlinger on this project. CDI President, Laura DeCarlo, states, "There is simply no other resume writer with the breadth and depth of knowledge on the subject of ATS that Robin Sclinger represents."
While studying for her BSChE degree from MIT, Robin Schlinger wrote a computer program for, and a thesis on, parsing and searching files for keywords related to chemical names and formulas. This gave her strong understanding of the technical requirements behind how Applicant Tracking Systems work to find relevant keywords.
Robin parlayed this knowledge into her second career as a resume writer. When launching her own company, Robin's Resumes®, she noted how ATS had become the method of choice for companies to select candidates.
Robin was on the forefront of ATS use, performing extensive research on the history of ATS and developing a format and methodology to create ATS- and reader-friendly resumes. She made well-received presentations on the subject at the 2013 CDI Global Career Empowerment Summit, for CareeRealism, and for the National Career Summit. She also published an article on ATS in the book, 101 Great Ways to Compete in Today's Job Market.
Robin was also cited extensively in the US News and World Report article, Ensuring Your Résumé Avoids Applicant Tracking System Pitfalls. Most recently, Robin's article on ATS was published in the Career Planning and Adult Development Journal.
"We're confident that resume writers will breathe a little bit easier now that they have access to Robin's powerful tip sheet through CDI", stated DeCarlo.
This new tip sheet becomes one of CDI's library of 25 Best Practice Tip Sheets available to their members. These tips span topics ranging from the running of a successful career services business to the writing of a job search document such as a cover letter or LinkedIn profile.
The Best Practice Tip Sheets are just one of hundreds of ways CDI supports professionals within the careers industry. Members also have access to complementary resources including discussion support groups, mentorship programs, thousands of downloadable resources, articles, and tools; trend reports, business and marketing strategy, webinars and teleclasses, and over 70 hours of on-demand expert classes. More information can be found about membership on CDI's benefits page.
About CDI: Career Directors International – http://www.careerdirectors.com
CDI is a global professional association that is committed to ensuring that career and resume professionals can grow and thrive in a rich, vibrant, exciting, safe, and nurturing environment. CDI is focused on championing the industry's cause for credibility and visibility; fostering exceptional success in every generation of career and resume professionals; and cultivating the career superhero that exists within each one of us.