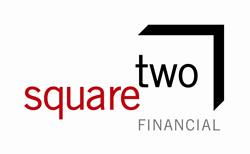 The Computerworld Best Places to Work in IT distinction is recognition that SquareTwo Financial is an employer of choice in Colorado and nationally for IT professionals. - Paul A. Larkins, president and CEO, SquareTwo Financial
Denver, CO. (PRWEB) June 24, 2014
SquareTwo Financial, a leader in the $100 billion asset management and recovery industry, today announced it has earned national recognition as one of the best workplaces nationally for information technology professionals. The company is being honored with a Computerworld 2014 "Best Places to Work in Information Technology" award, which identifies the top 100 companies nationally that challenge their IT staffs while providing great benefits and compensation.
"The Computerworld Best Places to Work in IT distinction is recognition that SquareTwo Financial is an employer of choice in Colorado and nationally for IT professionals," said Paul A. Larkins, president and CEO, SquareTwo Financial. "This prestigious award speaks volumes about the programs and benefits we have in place to attract the best possible technology talent, which is paramount for our business to thrive."
As a winner of this rigorously vetted award, SquareTwo Financial is being recognized for its employee benefits, training, diversity and retention. It will be among organizations included in Computerworld coverage along with results from the 21st annual Best Places to Work in IT survey.
SquareTwo Financial attracts top national IT talent with competitive pay, a generous benefits package, an exciting work environment and innovative technology programs. Employee benefits include:

Personal time off
Health insurance with 100% coverage by the company
Flexible hours
401k plan
Corporate/employee wellness program including onsite fitness center or fitness membership reimbursement
On-site health screenings
Weight Watchers at Work
Wellness education
Employee Assistance Programs
Reimbursement for technology certifications with no set maximum
Continuing education/executive education programs
Telecommuting options for employees
Domestic partner/spousal equivalent benefits
Same-sex partner benefits and a nondiscrimination policy regarding sexual orientation
Elder care and/or services
Both paid sabbaticals and unpaid sabbaticals
SquareTwo Financial's use of technology is a cornerstone of its dynamic growth and performance over the last four years, including in 2013 when it was named the Fastest-Growing Private Company in Denver by the Denver Business Journal and saw its CIO, Bill Weeks, named CIO of the Year by the same publication.
"Hiring the best and the brightest IT pros, offering them competitive pay and providing top-notch benefits is just the beginning for the outstanding employers on this year's Best Places to Work in IT list," said Scot Finnie, editor in chief of Computerworld. "Both newcomers to the list and rock-steady stalwarts nurture their talent with challenging business-critical projects, extensive training opportunities and ongoing career development programs. They invest in their own futures by investing in their employees."
About SquareTwo Financial:
SquareTwo Financial is a leader in the $100 billion asset recovery and management industry. Through its award-winning technology, industry-leading security and compliance practices, SquareTwo Financial creates a more effective way for companies and consumers to resolve their debt commitments. Lenders in the Fortune 1000 trust SquareTwo Financial to manage their debt portfolios. In all of its recovery efforts, SquareTwo Financial is committed to delivering the FAIR SQUARE PROMISE, the company's pledge to treat each Customer with fairness and respect. SquareTwo Financial is based in Denver, Colo. Visit http://www.squaretwofinancial.com for more information.
About Computerworld
Computerworld is the leading IT media brand helping Sr. IT, business decision-makers and key influencers navigate change with effective business strategy. Computerworld enables the IT value chain with unique editorial coverage from setting strategies to deriving value from core to edge technologies. Computerworld's award-winning website (http://www.computerworld.com), publication, focused conference series, custom solutions and research forms the hub of the world's largest (40+ edition) global IT media network and provides opportunities for IT vendors to engage this audience. Computerworld leads the industry with an online audience of over 7.1 million monthly page views (Omniture, February 2013) and was recognized in BtoB's 2013 Media Power 50 list; recognition Computerworld has received for more than 5 consecutive years. Computerworld is published by IDG Enterprise, a subsidiary of International Data Group (IDG), the world's leading media, events and research company. Company information is available at http://www.idgenterprise.com.
About the Best Places to Work in IT list
The Best Places to Work in Information Technology (IT) list is an annual ranking of the top 100 work environments for technology professionals by IDG's Computerworld. The list is compiled based on a comprehensive questionnaire regarding company offerings in categories such as benefits, career development, training and retention. In addition, Computerworld conducts extensive surveys of IT workers, and their responses factor heavily in determining the rankings.