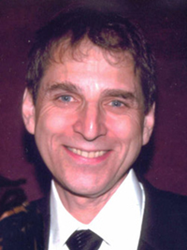 Woodbury, NY (PRWEB) June 24, 2014
Woodbury, NY residents can now take advantage of laser gum surgery, a technologically advanced alternative to traditional gum surgery by Dr. Robert Tracey. Using the LANAP® treatment, Dr. Tracey provides an effective and minimally invasive gum disease treatment near Woodbury for patients suffering with the disease.
Gum disease has reached epidemic proportions in the United States with an estimated 75 percent of Americans suffering with the disease. Gum disease has been linked with many serious whole body complications, including diabetes, heart disease, low birth weight babies, and pancreatic cancer. Because gum disease occurs gradually over time, recognizing the symptoms can prove difficult.
The first stage of gum disease is gingivitis. Gingivitis is caused by the buildup of plaque around the gum line which then leads to gum inflammation. If teeth are not brushed and flossed daily, the buildup of plaque creates a great environment for bacteria to live, leading to gum disease. Gingivitis is characterized by bleeding gums that are swollen and red. Typically, patients suffering with gingivitis will experience bleeding when brushing and flossing their teeth.
The second stage of gum disease is periodontitis. Periodontitis negatively affects supporting structures in the mouth, and gum pockets are formed, which leads to more plaque and bacterial build up. The third stage of gum disease is advanced periodontitis. Advanced periodontitis is characterized by the destruction of connective tissue, bone, and teeth. Symptoms of this stage include loose teeth and gum recession. Every stage of gum disease should be taken seriously and patients near Woodbury should seek gum disease treatment as soon as symptoms are recognized.
By offering LANAP® laser gum surgery to his patients, Dr. Tracey is able to effectively eliminate the bacterial cause of gum disease and remove the diseased tissue around the teeth. The specialized laser used in LANAP® treatment does not require any stitching and patients can resume their normal daily activities immediately following the procedure, making it the preferred choice for gum disease treatment near Woodbury.
For more information on laser gum surgery, gum disease, or Dr. Tracey and his dental services, visit his website at http://www.roberttraceydds.com and call 845-262-6504.
About the Doctor:
General & Laser Assisted Dentistry (GLAD) is a general practice offering personalized dental care for Pomona, NY gum disease patients since 1982. Dr. Robert Tracey received his Bachelor of Science degree in mathematics from The City College of NY, Magna Cum Laude and Phi Beta Kappa. He attended dental school at Columbia University and graduated with honors. Dr. Tracey completed a hospital-based residency program at Bronx Municipal Hospital Center/Albert Einstein Medical Center. He is part of one percent of dental professionals providing the LANAP® FDA cleared laser procedure for gum disease treatment. He has appeared on Fox5 News demonstrating laser dentistry, and he has lectured and published articles about laser dentistry. To learn more about GLAD and their dental services, visit their website at http://www.roberttraceydds.com and call (845)-262-6504.