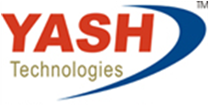 London, UK and Helsinki, Finland (PRWEB) June 26, 2014
YASH Technologies™, a leading technology services and outsourcing partner for global companies, is pleased to announce the appointment of Tiina Holmberg as head of application management services (AMS) for SAP® software in Finland.
Ms. Holmberg will oversee the operations of YASH in Finland including client services and administration. Her responsibilities will include driving the AMS lines of business around SAP software and building new technology solutions for emerging service lines in the Finnish market. Prior to joining YASH, Tiina served as the head of delivery for Atos which included project and application management engagements. Tiina has over 13 years of consulting and business management experience specializing in project management, service management and service delivery management in local and global scale environments. Ms. Holmberg will be based out of YASH's Helsinki office.
"We are very pleased to have Tiina join our leadership team for our SAP practice for Finland," said Amit Bhutra, vice president and head of European business at YASH Technologies. "Our footprint in Finland continues to grow and this was an important step in continuing to serve our customers with the best solutions for their SAP landscapes. Leveraging our state of the art offshore delivery centers, customers in Finland will experience seamless, world class service." Mr. Bhutra added that the Finnish market for AMS is expected to accelerate in the coming years and he is confident that under Ms. Holmberg's leadership, YASH will be well positioned.
For more information, please visit http://www.yash.com or email info(at)yash(dot)com.
About YASH Technologies
YASH Technologies focuses on customer success. As a leading technology services and outsourcing partner for medium and large global customers, we leverage technology and our flexible delivery models to drive performance and business value throughout a customer's enterprise. YASH's comprehensive service approach incorporates a holistic view of our customers that extends beyond delivery. This approach integrates enterprise solutions and services, proprietary best practice offerings, strategic application and maintenance outsourcing, as well as consulting and integration services. YASH is a SEI CMMI (Level 3) and an ISO 9001:2008 certified company with U.S. and India headquarters and regional sales and development offices spread across five continents. For more information, please visit http://www.yash.com or email info(at)yash(dot)com.
SAP and all SAP logos are trademarks or registered trademarks of SAP AG in Germany and in several other countries. All other product and service names mentioned are the trademarks of their respective companies.