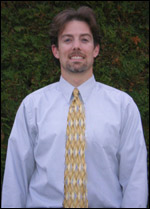 Port Angeles, WA (PRWEB) June 25, 2014
Nathan Gelder, DDS, has extended his Sequim dentistry practice to offer laser gum surgery to patients in Port Angeles, WA. Gum disease causes a variety of symptoms, including tenderness and bleeding. Dr. Gelder uses the LANAP® protocol to treat bleeding gums and prevent the serious health issues that are often associated with gum disease.
Gum disease begins with a buildup of plaque around the teeth and below the gumline. Plaque hardens into tartar, which cannot be removed with brushing and flossing alone. As tartar builds up under the gums, bacteria attack the sensitive gum tissue and bone around the roots of the teeth, causing inflammation, bleeding, and bone loss. Bleeding gums may be the first symptom of gum disease, and it is important to consult with a dentist to stop bleeding gums before the infection begins to create pockets under the gum line that fill with bacteria and pull the gums away from the teeth roots.
Scalpel surgery is the traditional treatment of severe gum disease. This invasive oral surgery involves cutting the gums away from the teeth, scraping the tartar off the roots of teeth and cleaning away the infection, and then stitching the gums back in place. Many patients find the thought of this type of procedure so uncomfortable they avoid going to the dentist at all.
The LANAP® protocol is an FDA-cleared gum disease surgery that is much gentler and less invasive. Patients in Port Angeles who opt for laser gum surgery can avoid much of the trauma and discomfort associated with scalpel surgery. Dr. Gelder uses the PerioLase® MVP-7™ laser to clear away the infected tissue and destroy the bacteria causing the disease without cutting away healthy tissue. During this process, the laser also seals the area to stop bleeding gums and help them to heal and reattach to tooth roots more quickly.
Patients in Port Angeles who would like more information about laser gum surgery can find it on Dr. Gelder's website or call the office to set a consultation appointment.
About the Doctor:
Sequim Family Dentistry is a general practice offering personalized dental care for patients in Sequim, WA since 2006. Dr. Nathan Gelder received his DDS from Oregon Health and Science University in Portland. After graduation, Dr. Gelder gained post-graduate experience in the Navy, completing a general practice residency at Camp Pendleton's naval hospital in California, then serving for three years at a marine air base in Japan, Iwakuni. Dr. Gelder belongs to the one percent of dental professionals currently providing the LANAP® protocol, the first FDA-cleared laser procedure for gum disease and periodontal treatment. Dr. Gelder is the only doctor within a four-hour radius to offer this cutting-edge procedure. To learn more about the dental services at Sequim Family Dentistry, visit http://www.sequimlaserdentistry.com or call (360) 639-4477.