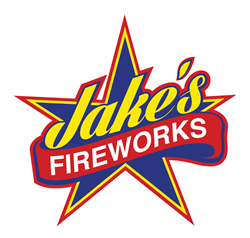 Michigan has always been an important state for our family's business.
Pittsburg, Kan. (PRWEB) June 26, 2014
Jake's Fireworks, retailer of the world's leading artillery shell firework The Excalibur, announces that all locations in Michigan are now open, including five new building locations for this Fourth of July season. All Jake's Fireworks locations and store hours are below.
Locations throughout Michigan:

Kentwood, MI
Muskegon & Auburn Hills, MI
Portage (Kalamazoo), MI
Holland, MI (New)
Saginaw, MI (New)
Standale (Walker/Grand Rapids), MI (New)
Utica, MI (New)
For street addresses visit Jake's Fireworks store locator.
Hours of operation for all Michigan stores are:
4/24-5/30 M-Thurs, 12-9 PM; Fri-Sat 10-10 PM & Sunday 1-7 PM
5/31-7/13 Sun-Thurs, 9-10 PM; Fri-Sat 9-11 PM
"Michigan has always been an important state for our family's business. We're excited to have opened five additional stores throughout the state in time for this year's Fourth of July celebrations," Jason Marietta, family member and Vice-president, Jake's Fireworks.
The Excalibur is in stock in all Michigan locations. It is the top selling artillery shell firework in the US by numbers of units sold. The Excalibur is a reloadable artillery shell firework that provides hours of show stopping entertainment for your Fourth of July celebrations. The Excalibur comes with 24 of the best quality canister shells on the market and bundled with high-density polyethylene (HDPE) tubes.
The Tubes: The HDPE tubes are a single piece mold that assures optimal conditioning of the mortar for launching and unrivaled safety standards. "No cardboard or fiberglass tubes can match the reliability of our mortars," says Jason Marietta.
The Shells: The shells included in the Excalibur Artillery Shell are the best available to the public. These high quality canisters break over 250 feet high, and over 200 feet wide. They are unsurpassed by any other consumer shell. The Excalibur contains 24 unique shells with the following effects:
Jumbo Red Dahlia
Green Glittering with Crackles
Red and Silver Peony
Jumbo Crackling
Silver Crackling Palm
Jumbo Silver Chrysanthemum
Silver Palm with Crackling
Jumbo Brocade Crown
Golden Willow with Crackling
Jumbo Green Chrysanthemum
Brocade Silver to Green Whirlwind
Jumbo Crackling
Dragon Eggs
Purple and Green Peony
Brocade Silver to Blue Whirlwind
Multi-color Peony Blue Whirlwind
Multi-color Peony
Silver Wave to Red Whirlwind
Consumers can watch a performance video on the Excalibur here.
Jake's Fireworks launched a new website this spring that can be found at the same web address. Location information can be found through the store locator on the website. The new website also has news of products, wholesale and dealer information, events, and fundraising opportunities. Visitors are encouraged to explore the website and sign up for VIP club to receive firework coupons and news about the company.
About Jake's Fireworks
Jake's Fireworks relocated in 2013 to its new world headquarters in the Pittsburg Industrial Park. The new 500,000 square foot, state-of-the-art facility allows Jake's to carry more inventories and have a central distribution point to serve its many outlets across the United States. One of Jake's proprietary fireworks is the Excalibur, the #1 selling artillery shell firework of all time.
Website: http://www.jakesfireworks.com/
Media Contact:
Karl Hirsch
912-226-2548 x104