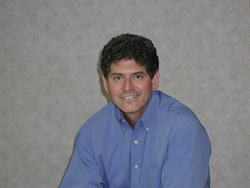 Prattville, AL (PRWEB) June 26, 2014
Periodontist, Dr. L. Wayne Yarbrough, now accepts patients who are in need of dental implants in Prattville. As a periodontist, Dr. Yarbrough has advanced education and specialized equipment which enable him to offer quality gum disease treatment and placement of dental implants. Dr. Yarbrough takes full advantage of the benefits that cone beam imaging offers for dental implant placement, including an improved ability to see bone and nerves prior to beginning surgery. With a better knowledge of the internal structure, he develops surgical plans and then places the needed implants.
As a specialist, Dr. Yarbrough has education and qualifications beyond general dentists, and he equips his office with the latest in periodontal equipment. One important piece of equipment that Dr. Yarbrough utilizes is a cone beam imaging system. With the assistance of cone beam imaging, Dr. Yarbrough plans and carries out dental implant placement with more precision than he is able to obtain without the system. This precision results in higher quality dentistry and better success rates.
There are many benefits of using cone beam imaging prior to placing implants, and Dr. Yarbrough reviews the images in his surgery plans. With a three dimensional image, he is better able to assess facial anatomy. Bone quality, nerve position, and other features of the image allow him to plan the dental implant placement surgery in a way that increases the potential for success and minimizes possible negative side effects. Traditionally, periodontists planned implant placement based on two dimensional x-rays. Now, with cone beam imaging, Dr. Yarbrough chooses the ideal location of dental implants for Prattville patients before beginning surgery. He evaluates the bone in the area from every angle to determine the precise location that has the best bone for his implants. He also views the imaging to see the location of nerves, which better enables him to work around these structure and decrease the chance of damage.
Anyone who is interested in learning more about how cone beam imaging improves the quality of dental implants in Prattville is invited to contact Dr. Yarbrough's office. He welcomes phone calls at (334) 230-5288 and also maintains an electronic messaging system on his website at http://www.yarbroughperiodontics.com.
About the Doctor
Dr. Wayne Yarbrough is a periodontist offering personalized dental care for patients in Montgomery, AL since 1984. Dr. Yarbrough graduated from the University of Alabama and the University of Alabama Dental School, and received his certificate in periodontics. He is part of one percent of dental professionals providing the LANAP® FDA cleared laser procedure for gum disease and periodontal treatment. To learn more about Dr. Yarbrough and his dental services, visit his website at http://www.yarbroughperiodontics.com and call (334) 230-5288.