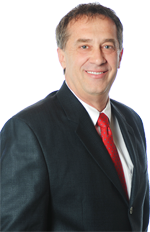 Lakewood Ranch, FL (PRWEB) June 26, 2014
Dr. Lindsay Eastman is pleased to announce that residents can now receive laser gum surgery in Lakewood Ranch, FL by scheduling an appointment with his practice. Dr. Eastman is one of few periodontists qualified to offer the Laser Assisted New Attachment Procedure (LANAP®) as a gum disease treatment option for patients who are interested in alternatives to traditional gum disease surgery.
Laser gum surgery in Lakewood Ranch, FL makes it possible for local residents to receive treatment for their gum disease symptoms without undergoing more invasive traditional gum surgery procedures. Periodontal disease patients who are interested in alternatives to scalpel and suture surgery are encouraged to learn more about the benefits of receiving LANAP® as a gum disease treatment option.
LANAP® is both minimally invasive and minimally painful compared with other gum disease surgery methods and offers the additional benefit of stimulating bone growth and encouraging the gums to naturally reattach to the teeth. These are important benefits for periodontal disease patients who have lost teeth and bone as a result of their gum disease progression.
Dr. Eastman is one of the very few dental professionals who have worked hard to become qualified to perform LANAP® on gum disease patients. Prior to performing the procedure, Dr. Eastman first measures the periodontal pockets in order to determine the amount of attachment loss that has occurred between the teeth and the gums. Then, he utilizes a specialized laser that is designed to emit short and effective pulses in order to remove diseased gum tissue while leaving healthy surrounding bone and gum tissue completely unscathed. Because LANAP® is minimally invasive and more site specific than traditional gum surgery, patients who receive this treatment option typically experience reduced discomfort and bleeding than they would after receiving traditional gum surgery.
Once diseased gum tissue is effectively eliminated from the mouth, tartar is carefully removed from the roots with the help of the laser and ultrasonic scalers. Following this step, Dr. Eastman uses the laser one final time to stimulate the remaining healthy gum tissue and bone and to seal off the treated area without the use of sutures.
Dr. Eastman encourages periodontal disease patients to receive laser gum surgery in Lakewood Ranch, FL. Appointments for LANAP® gum disease treatment can be scheduled by calling his office and speaking with a friendly member of his staff.
About The Doctor
Lindsay B. Eastman, DDS, MS, PA is a periodontist offering patients personalized dental care in Bradenton, FL since 1980. Dr. Eastman received his Doctor of Dental Surgery degree from Loyola University Dental School where he completed his Graduate training in Periodontics and his Masters of Science in Oral Biology. He received his Post-Graduate specialty training in Surgical Placement of Implants from Northwestern University Dental School, and completed Business Management Training from Pride Institute. He is part of one percent of dental professionals providing the LANAP® FDA cleared laser procedure for gum disease and periodontal treatment. To learn more about Dr. Eastman and his dental services, visit his website at http://www.bradenton-periodontist.com and call (941) 792-3899.