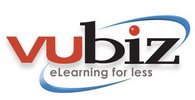 Los Angeles, CA Toronto, ON (PRWEB) June 27, 2014
Vubiz is excited to announce a new online course in Business Etiquette in response to demand from the market. Business etiquette is an integral part of business culture, and Vubiz President Jim Rapino says communication and globalization make business etiquette more important than ever. "Etiquette encompasses the things people are expected to do and say, or to avoid doing and saying, and it provides a standard framework within which business people can operate as they communicate and collaborate," explains Rapino.
This well-received course presents a pragmatic approach to acquiring the Business Etiquette skills every professional needs for career success. This online interactive module covers the basic building blocks of respect, courtesy and attentiveness. Learners will see how business etiquette skills can be employed to put people at ease in typical business settings, from the office kitchen to an industry conference. The online module features frequent interactive quizzes and video-based learning activities that help learners apply what they've learned.
Rapino says clients were asking for the course and it's proving popular, "Attention to etiquette is a sign of professionalism and respect for others, and it can make positive first impressions while building trust among colleagues."
This new Business Etiquette course features audio, video and a final exam and certificate.
Access Course Preview Here
Vubiz is an award-winning elearning company with unbeatable pricing, quality online courses and outstanding customer service. They are experts at making online training effective at the very best price. Vubiz has built an excellent reputation over the past decade offering outstanding value with comprehensive services from a large, impressive online library to content creation, an LMS and Vubuild – a do-it-yourself authoring tool.