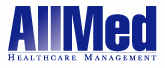 'When leadership does not fully support peer review the process becomes slow, cumbersome, and ineffective.' - Andrew Rowe
Portland, OR (PRWEB) June 30, 2014
Peer review has long been regarded as an essential component of safe and effective patient care, but the process often suffers due to conflicts of interest, lack of internal expertise and resources, and unclear or inconsistent standards. During a recent AllMed webinar, the company's CEO, Andrew Rowe, discussed the importance of leadership and culture in building an effective peer review program.
He reported the results of a poll conducted by AllMed, in which one third of organizations cited leadership and culture issues as a roadblock to effective peer review. "When leadership does not fully support peer review," said Mr. Rowe, "the process becomes slow, cumbersome, and ineffective." He pointed out that hospitals have been found liable to patients when peer review did not effectively prevent harm, and that physicians subjected to corrective action resulting from peer review have successfully argued that the peer review was tainted by bias or incompetence. He described the signs that indicate problems within a peer review program, such as when an organization only conducts reactive peer review in the most sensitive cases.
According to Mr. Rowe, the key to effective peer review is leadership's support for developing a strong process that is proactive in nature. A proactive approach to peer review facilitates identification and resolution of potential problems at their onset, thereby increasing patient safety and the quality of patient care. "Commitment to continuous improvement through education, rather than punitive action," Mr. Rowe told the audience, "promotes a culture that is open and honest about deficiencies."
There are a number of common leadership breakdowns, for which Mr. Rowe outlined potential remedies. One common problem occurs when hospital data files are not integrated into the peer review system. Mr. Rowe emphasized the issues that must be addressed when defining the process of data collection in order to meet ongoing professional practice evaluation (OPPE) requirements, including some measures for OPPE. If left unaddressed, leadership and culture issues can compromise the quality and safety of patient care.
Said Mr. Rowe, "Hospitals should develop procedures to turn to external peer review as required by their own particular circumstances." Regular self-assessment of its peer review program allows a hospital to identify the strengths and weaknesses in its existing framework and to implement changes as needed in order to ensure that their practitioners are providing the highest standard of care.
About AllMed
AllMed Healthcare Management provides external peer review solutions to leading hospital groups and ASCs nationwide. AllMed offers MedEval(sm) and MedScore(sm), which help facilities improve physician performance through both periodic and ongoing case reviews at the individual or departmental levels. Services are deployed through PeerPoint®, AllMed's state-of-the-art medical review portal. For more information on how AllMed can help your organization improve the quality and integrity of healthcare, contact us today at info(at)allmedmd(dot)com, or visit us at http://www.allmedmd.com.