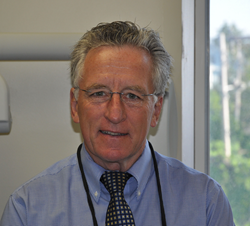 Boston, MA (PRWEB) June 30, 2014
Dr. Thomas Mone now provides laser gum surgery to Boston residents that allow patients with gum disease to benefit from quick and effective treatment. One of the key signs of gum disease is gum pain, immediate treatment is recommended to prevent advancement of the disease. With the LANAP® protocol, Boston patients at Mone Periodontic enjoy rapid recovery times with minimal pain and bleeding reported with the procedure.
Gum disease is rampant in the mouths of millions of Americans, an invisible epidemic that grows worse when it is ignored. Due to inadequate brushing techniques or other factors, the infection that causes gum disease builds up along the gum line and leads to gum pain and bleeding in many cases. The plaque that builds up along the gum line harbors infectious organisms that cause gum disease. If left untreated, the disease will progress further, eventually leading to irreparable damage to gum tissue and the bone supporting the teeth.
Mone Periodontics provides laser gum surgery for Boston residents, with the FDA cleared and minimally invasive, LANAP® treatment that will treat gum disease and ease gum pain in a few simple office visits. Patients report only slight discomfort and minimal bleeding with the LANAP® protocol. Many people are able to return to life activities the same day after the laser gum surgery. Unlike traditional gum surgery that uses scalpels to cut away infected tissue, the LANAP® protocol uses the PerioLase® MVP-7™ to remove the diseased tissue and leaves the healthy tissue intact. The laser also stimulates bone growth and tissue reattachment, leading to a stronger tooth attachment.
Learn more about the advanced techniques in laser gum surgery provided at Mone Periodontics by visiting the office website at http://www.braintreeperio.com, or call (781) 348-9925 to schedule a consultation with Mone Periodontics.
About the Doctor
Mone Periodontics is a periodontal practice offering personalized dental care for patients in Braintree, MA. The leading periodontist at the practice, Dr. Thomas Mone, graduated from the University of Massachusetts with a bachelor's degree, and then went on to attend the University Of Pennsylvania School Of Dental Medicine and graduated at the top of his class. He completed his periodontal training at Boston University Goldman School of Graduate Dentistry. Dr. Mone is part of one percent of dental professionals providing the LANAP® protocol, an FDA cleared laser procedure for gum disease and periodontal treatment. To learn more about Mone Periodontics and their dental services visit their website at http://www.braintreeperio.com and call (781) 348-9925.