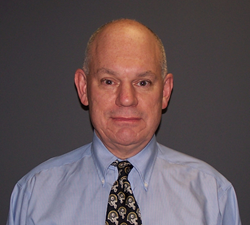 Greensburg, PA (PRWEB) July 01, 2014
Dr. Michael Stypula is now offering laser gum surgery for Greensburg area patients suffering with gum disease. Until very recently, gum disease treatment was highly invasive and quite painful. This is because to remove diseased tissue and bacteria, surgery and suturing was required. New technology, however, has provided a much more effective and precise alternative to traditional surgery that utilizes a specialized laser, the PerioLase® MVP-7, and the LANAP® protocol to selectively target and remove diseased tissue and bacteria without harming surrounding healthy tissue, all without any cutting or suturing.
The LANAP® protocol for gum disease treatment provides patients with many unique benefits that are not seen with traditional gum surgery. These benefits can include jaw bone stimulation and subsequent regeneration which can aid in saving endangered teeth, as well as keeping healthy gum tissue intact, which can also aid as structural support for saving endangered teeth. LANAP® treatment also has fewer negative side effects than traditional gum surgery, such as little to no gum recession, minimal pain, and a fast recovery time.
The first step Dr. Stypula will take when utilizing LANAP® treatment for laser gum surgery near Greenberg is to measure the gum pockets. He will use a small ruler to measure how deep the periodontal pockets are, which provides him with vital information about how much gum has detached from the tooth root. The second step is removing the bacteria with the PerioLase® MVP-7™ laser which uses pulsed light that is able to dissolve diseased tissue and kill the bacterial cause of gum disease. This special pulsed light wavelength is only absorbed in diseased tissue and by bacteria, leaving the surrounding healthy tissue, bone, and teeth completely unaffected. After the diseased tissue and bacteria are removed, the next step of LANAP® gum disease treatment is the removal of hardened plaque, or calculus, which has attached to the root surfaces. At the end of the procedure, the laser is used again to stimulate clot formation, providing a stable, clean environment for healing and the gum tissues are gently compressed against the tooth surfaces without requiring any sutures.
For more information about laser gum surgery for Greensburg residents or Dr. Stypula and his dental services, please visit http://www.pittsburgh-periodontist.com and call (412) 348-8833.
About the Doctor:
Dr. Michael Stypula is a periodontist offering patients personalized dental care in Pittsburgh, Pennsylvania. Dr. Michael Stypula graduated from St. Bonaventure University and received a BS in Biology. He then attended Temple University School of Dentistry, where he was awarded his Doctor of Dental Science (D.D.S.) degree. At the University of Pittsburgh, School of Dental Medicine Dr. Stypula received his training in periodontics and implants and earned his degree of M.D.S. Dr. Stypula is part of one percent of dental professionals providing the LANAP® FDA cleared laser procedure for gum disease treatment. His practice is dedicated to oral health. To learn more about their dental services, please visit http://www.pittsburgh-periodontist.com and call (412) 348-8833.