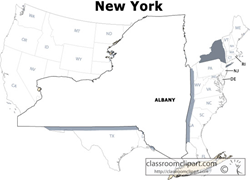 Dr. Charlie Morgan and I are sort of kindred spirits in the Addiction Medical circle both having trained and worked at Willingway." Dr. Greg Jones, Medical Director of Kentucky Physicians Health Program
Statesboro, GA (PRWEB) December 02, 2014
Willingway, a teaching hospital that specializes in treating alcoholism and drug addiction, has been the training ground for many healthcare professionals over the years. Dr. Morgan was Staff Physician and Medical Director at Willingway from 1985 – 1992. He shared that his experience at Willingway made a huge impact on him personally and professionally.
Dr. Morgan said, "When I had been sober about seven or eight years, Dot Mooney (the co-founder of Willingway) told me that I could continue to learn everything the hard way but that if I didn't become teachable, someday it would kill me." He added that he was driven to continue passing on what he learned at Willingway and that because of his training there, he knew what was possible in the treatment of the disease.
He also said, "Although I've tried my hardest, I've never been able to duplicate what they do at Willingway. It's a very special place and I don't know anyone else who is doing exactly what Willingway does. I share this philosophy whenever I can. Their message resonates with many different kinds of people across different backgrounds. The results are more astounding than anyone could ever imagine. People have to see it for themselves."
About Willingway
Since 1945, Willingway, located just outside historic Savannah, GA, has helped more than 20,000 patients recover from alcohol and drug dependency. Willingway's treatment programs are tailored to the unique needs of each individual patient. The staff includes some of the top addiction medicine physicians in the country.