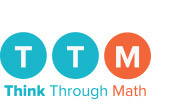 Pittsburgh, PA (PRWEB) July 02, 2014
July 2, 2014 — Think Through Learning announced today that Allison Duquette has joined the company as Executive Vice President. Allison will be in charge of business development, which includes strategic partner relationships, alternative channels, marketing and sales enablement, as well as being part of the steering committee that develops Think Through Learning's strategic direction.
"We are thrilled to have someone of Allison's caliber fill this key role," said Kevin McAliley, CEO of Think Through Learning. "Allison's industry experience, business acumen and deal making skills will help accelerate Think Through Learning's growth." Ms. Duquette had previously served on the Board of Directors of Think Through Learning but will now devote her efforts full time to support Think Through Learning's rapid growth. "Allison will drive sales and product line expansion by developing new distribution channels, new content and subject partners, and new strategic investors when appropriate."
Allison Duquette has been a leader in educational technology companies serving K-12 and higher education students for over 20 years. Prior to joining Think Through Learning as Executive Vice President for Business Development, she led the global sales and marketing team for the campus commerce and security business unit with Blackboard Inc., the largest education technology company in the world. Previously, Allison held various general management and senior executive roles in several market-leading educational technology organizations, including Archipelago Learning, SchoolMAX/Maximus, Spectrum K12, Pearson and National Computer Systems. Allison brings to the organization considerable depth and breadth in many functional areas within education technology, including professional services, product line management, business integration, strategic planning, operations, business development, marketing and sales. She has a degree in accounting from the University of Arizona and is a licensed Certified Public Accountant in Arizona.
About Think Through Learning
Think Through Learning is a company of passionate and committed U.S. math teachers, software engineers and educational innovators whose mission is to help teach kids how to think mathematically. At Think through Learning, we know that success in mathematics transforms the way students perform in school and beyond. As teachers and technologists we are driven to innovate and use learning science to instruct and motivate students in unprecedented ways. Our vision of effective education: a motivating blend of adaptive instruction on higher order thinking skills and instant online tutoring from LIVE, state-certified U.S. math teachers whenever students need support. In 2014 students on Think through Math will do approximately one billion complex math problems and receive millions of live tutoring sessions. The 2014 and 2012 recipient of the SIIA CODiE Award for Best Mathematics Instructional Solution, Think Through Math is already recognized as the industry's most respected and fastest-growing supplemental math curriculum. Since its launch in 2012, Think Through Math has become a critical part of the RTI, STEM, and 1:1 strategies of thousands of districts and schools across the country, including some of the largest districts in the United States.