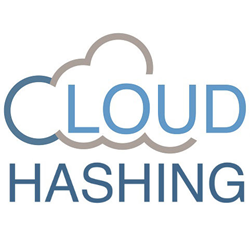 AUSTIN, TX (PRWEB) July 02, 2014
CloudHashing, the first cloud Bitcoin mining company in the world, is pleased to announce that the company's President, Lukas Gilkey, will be speaking at the North American Bitcoin Conference in Chicago to be held this month on July 19th and 20th. In a talk scheduled on the morning of the 20th, Mr. Gilkey plans to discuss a wide range of topics related to bitcoin mining and why it remains a good investment choice. Drawing upon his experience leading CloudHashing's business development, he will provide insights into the practice of Bitcoin mining and the increasingly important role that cloud based mining providers play in keeping bitcoin mining decentralized.
CloudHashing is also pleased to announce that the Bitcoin Finance conference in Dublin, Ireland on July 3rd and 4th features Christina Gorlick as one of the speakers. In a panel discussion titled "Investing in Bitcoin", Mrs. Gorlick plans to discuss investment opportunities in bitcoin mining and also touch upon how to attract more women into the Bitcoin community. She will also be posting live updates in social media for those who cannot be at the conference.
In addition to their speaking engagements CloudHashing also announced that two current promotions have received a great response and remain open for participation. CloudHashing will award one lucky Facebook user a Silver Bitcoin mining contract valued at $999. For more information about the CloudHashing Bitcoin Mining Contract Giveaway, review the dedicated press release located here.
Additionally, CloudHashing is running a special sale that offers the world's lowest hosted bitcoin mining price of $1.99 per GH for a limited time. This pricing is available only on a first come, first serve basis. To find out more information about the CloudHashing presence at the conferences, the special promotion that is currently running, the giveaway extended to Facebook users or any other question, contact CloudHashing today by telephone at (512)758-7847 or by email at support(at)cloudhashing.com. To meet the CloudHashing team in person at the Bitcoin conference in Chicago, visit their booth in the exhibitor hall.
CloudHashing is a pioneer in the Bitcoin industry and was the first to introduce cloud-based Bitcoin mining. To date, 7,000+ customers have purchased mining contracts through the CloudHashing website. By taking the technical complexities and hard work out of mining bitcoins, CloudHashing enables everyone to participate in the growth of Bitcoin. The Texas-based company is a wholly owned subsidiary of Silicon Valley based PeerNova.