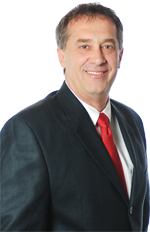 Lakewood Ranch, FL (PRWEB) July 05, 2014
Bradenton, Florida patients seeking dental implants, have long known to turn to Dr. Lindsay B. Eastman for their needs, and now Lakewood Ranch patients will also be able to benefit from the doctor's services, as Dr. Eastman now accepts patients from the area. Offering a variety of services, Dr. Eastman provides a dental implant procedure known as Teeth-in-a-Day, which offers patients an effective and immediate solution to tooth loss. Tooth loss is a common issue, and the availability of such a procedure is very valuable for patients who are looking for a fast and effective result.
The procedure is said to take about an hour, and it allows patients with missing teeth to have a solution that is fully functional upon leaving the doctor's office following the dental implant procedure. He is able to conduct the procedure quickly through the use of advanced computer technology that provides him with a detailed and three-dimensional scan of the patient's jaw, enabling Dr. Eastman to determine precisely where the dental implants will be placed. It is this precision that allows him to correct the issue of missing teeth effectively and in a single visit.
It is not just patients seeking dental implants in Lakewood Ranch that are suffering from tooth loss. Nearly 70 percent of American adults have lost at least one permanent tooth, while 26 percent of adults over the age of 74 have lost all of their permanent teeth. The availability of a dental implant procedure that is fast and effective is therefore especially important, as the procedure allows patients to quickly rectify their tooth loss issues in a manner that may not be disruptive to their day to day lives.
Patients who are in need of dental implants in Lakewood Ranch or the surrounding area should contact the office of Dr. Eastman in order to schedule an appointment for a consultation. There are several factors that may determine each individual's eligibility for the Teeth-in-a-Day procedure, and Dr. Eastman will therefore make a determination based on those factors.
About the Doctor
Lindsay B. Eastman, DDS, MS, PA is a periodontist offering patients personalized dental care in Bradenton, Florida since 1980. Dr. Eastman received his Doctor of Dental Surgery degree from Loyola University Dental School where he completed his Graduate training in Periodontics and his Masters of Science in Oral Biology. He received his Post-Graduate specialty training in Surgical Placement of Implants from Northwestern University Dental School, and completed Business Management Training from Pride Institute. He is part of one percent of dental professionals providing the LANAP® FDA cleared laser procedure for gum disease and periodontal treatment. To learn more about Dr. Eastman and his dental services, visit his website at http://www.bradenton-periodontist.com and call (941) 792-3899.