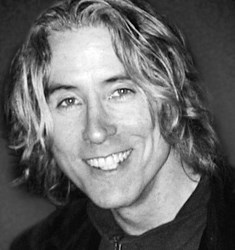 It is a distinct and extreme honor to be selected to provide helpful advice to millions of aspiring entrepreneurs while sharing the mic with someone as accomplished as Ken Rutkowski.
Los Angeles, CA (PRWEB) July 03, 2014
Founder and CEO of Infuse Creative, LLC, Gregory Markel, an SEO pioneer who leads Digital Marketing, Reputation & Security Agency Infuse Creative, will debut as a recurring 'Insider' guest on 'Business Rockstars' radio weekly on Friday's, starting 10:45am PDT, July 11th, 2014.
Upon being selected as a recurring guest, Gregory stated, "It is a distinct and extreme honor to be selected to provide helpful advice to millions of aspiring entrepreneurs while sharing the mic with someone as accomplished as Ken Rutkowski."
'Business Rockstars,' hosted by Ken Rutkowski, currently reaches 90,000,000 people via terrestrial talk radio stations in Chicago, San Francisco, Los Angeles, Dallas, Houston, Atlanta, Miami, Seattle, Minneapolis, Sacramento, Orlando and Honolulu as well as live links on BusinessRockstars.com and it's content syndication partner sites and apps which include; iTunes, iHeart Radio, CRN, TuneIn, Stitcher, Wall St. Business Network, and Good Life networks.
About Business Rockstars Host Ken Rutkowski
Ken Rutkowski is the Host, Co Founder, Co Owner and President at Business Rockstars Founder, President and Host of KenRadio Broadcasting which is syndicated on CBS Radio, the Founder of the Media, Entertainment and Technology Alliance known as METal and he is also the Local Partner of Founder Institute Chapter Los Angeles. As of June 18, 2012, Rutkowski hosts 'Business Rockstars,' a two-hour weekday afternoon program on KFWB in Los Angeles. The program features discussions with CEOs and entrepreneurs about financing, marketing and networking. Also in January 2010, Rutkowski became a partner and analyst in innovation and social media at Free Form, a media company that translates "potent thinking into stories that move people." Rutkowski has been a guest lecturer at Loyola University, Northwestern University and University of Illinois - Champaign/Urbana to name a few. He has also been a guest speaker at Massachusetts Institute of Technology, University of Southern California, University of California - Los Angeles, University of California - San Diego, and University of California - Berkeley and other universities.
About Gregory Markel and Infuse Creative: http://www.infusecreative.com
Infuse Creative, founded by Gregory Markel, referred to as 'one of the pioneers of SEO,' has provided search engine optimization, social media, mobile, TV advertising, reputation management, security, and digital marketing services and technology to an extremely diverse range of clients comprised of politicians, celebrities, well known executives, governments, corporations and others for the last 15 years including notable names such as; Sony, Universal, Roadside Attractions, Mazda, Disney, Gibson Musical Instruments, New Line Cinema, Warner Bros., Participant Media, Pacificare, The BBC, Ed Hardy, Led Zeppelin, Lord of the Rings, CBS, FOX, The National Geographic Channel, Transcendental Meditation, The State of California, Reality Executives International, and many more. Follow on Twitter: ‪http://twitter.com/infusecreative.
About 'Business Rockstars' http://www.BusinessRockstars.com
'Business Rockstars' is a daily M-F radio show on KFWB News-Talk 980 for entrepreneurs by entrepreneurs. Host Ken Rutkowski connects the listener to some of the biggest names in business to share their experience and knowledge of entrepreneurship. Previous guests have included Larry King, Henrik Fisker, Cheryl Tiegs, Nolan Busnell, Michael Robertson and many others.
Business Rockstars was co-founded by Steve Lehman a Principal in the Investment Banking firm of Broadstream Capital Partners LLC. Mr. Lehman is a Partner in Broadstream Capital Partners. Mr. Lehman served as President and Chief Executive Officer of Premiere Radio Networks Inc. from company inception in January 1987 until its sale for $190 million to Jacor (now Clear Channel Communications). He was one of the founders of Premier Radio.