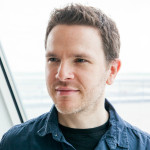 I think we're definitely seeing an increase in airlines offering a more exclusive premium experience.
New York, NY (PRWEB) July 09, 2014
Jake Redman spends a good deal of his time sitting in airline seats. As the founder of ModHop.com, Redman has been hopping around the globe for years to share valuable travel secrets with the masses. Due to this, he's one of the best people to review any airline's new offerings, whether that happens to be regular economy seats or a premiere suite. Recently, AirFrance stopped in New York City to exhibit its new international flight cabins, and Redman was among the first to get an up-close look at the results of their remodeling endeavors. He also came away with pictures and video to give travelers an in-depth look at the changes.
AirFrance representatives have referenced their new cabins as a key to revitalizing the airline's standing in the commercial market. Between financial development and an improvement of the quality of service overall, AirFrance hopes to become a favorite for travelers taking lengthy international flights. The new cabin has already been installed in one 777 plane, and Redman explored the cabin at the NYC expo in late June. Travelers can learn more via social media outlets by searching #AirFranceExpo. "I think we're definitely seeing an increase in airlines offering a more exclusive premium experience," says Redman. "You'll have to watch the first installment to see whether the new Economy seats on AirFrance are really worth all the hype, though," he concludes.
The new AirFrance offerings include Economy, Premium Economy, Business Class, and Premiere Suites. Armed with a camera, Redman explored each section and is posting his findings Wednesdays throughout July. The first installment, posted on the 2nd, focused on the new Economy seats. Subsequent videos will focus on Premium Economy, Business Class, and the Premiere Suites, and will be posted on the 9th, 16th, and 23rd, respectively.
Jake Redman
Jake Redman is the founder and host of ModHop. In addition to producing and hosting shows on SiriusXM Radio, he travels, spending his time in airports, lounges, and hotels. He shares his findings on ModHop.com to help others determine whether travel upgrades are truly worth the extra cost.
Follow Jake Redman on Twitter at https://twitter.com/modhop and Facebook.