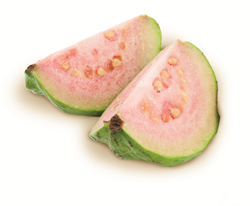 All of the fruit, such as mangoes, guava, papaya, and cantaloupe is neatly hand trimmed.
Beaverton, Oregon (PRWEB) July 10, 2014
Just in time for summertime menus, Reser's introduces its new line of Purely Hand Cut Fruit™ for foodservice operators. Reser's Purely Hand Cut Fruit looks brighter and tastes fresher because it is picked at optimum ripeness and packed in clear, food safe PET containers to ensure a high level of quality and safety. This product line is a great addition to Reser's variety of salads, side dishes, tortillas and desserts.
"All of the fruit, such as mangoes, guava, papaya, and cantaloupe is neatly hand trimmed in small pieces to ensure the freshest and tastiest fruit," states Jason Chin, foodservice marketing manager. "Because our product is tamper-free, food safety is ensured and freshness is optimized." Servers can easily view the products' freshness and quantity levels as the fruit comes in crystal containers.
Reser's Purely Hand Cut Fruit Line
The fruit line offers foodservice professionals convenience and consistency in many delicious options:
1. Cantaloupe Chunks
2. Tropical Kit
3. Pineapple Chunks
4. Orange Slices
5. Mixed Fruit Salad
6. Mango Slices
7. Honeydew Chunks
8. Grapefruit Segments
9. Citrus Salad
10. Fruit Salad
11. Citrus Kit
12. Guava
13. Grapes
14. Papaya Chunks
Pricing and Availability
Purely Hand Cut Fruit is available nationally in pack sizes ranging from 8-24 pounds. For more product information, call 800-333-6431 or visit http://www.resersfoodservice.com.
About Reser's
North American-based Reser's is the leading provider of deli salads, fresh salads, side dishes and prepared foods. Reser's makes fun times easy and affordable for every family. Reser's famous potato salad and side dishes are family favorites at NASCAR races, BBQs and football tailgaters. Founded in 1950 by Earl and Mildred Reser, the company remains privately owned and operated and committed to providing delicious foods for the supermarket and food service industries. Reser's operates 16 facilities and employs nearly 4,800 employees in the US, Mexico and Canada. Visit http://www.resers.com.