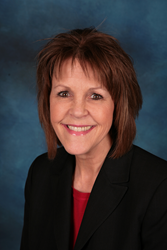 Aurora, Colorado (PRWEB) July 11, 2014
This week, Graebel Movers, Inc. vice president of client relations, Susan E. Fraser CRP, GMS was recognized by Worldwide Branding as a VIP for her exceptional leadership and excellence in relocation management. From its more than 600,000 membership Worldwide Branding honors members for their outstanding achievements annually. Worldwide Branding is an invitation-only company created to enable professionals to reach their career goals, by highlighting their achievements.
With nearly four decades in the relocation and moving industry, Fraser's expertise in account management and customer service spans global relocation, mobility services and vendor management, contract negotiation, process improvement and team building. Currently, she is responsible for the customer service oversight of the Company's household goods moving and storage services for its Fortune 500, Global 100 and government clients. In addition, Fraser heads the U.S.-based client relationship management team.
Fraser has attributed success to her passion for the relocation industry, and as well as the recruitment, retention and mentoring of great talent. When asked about future goals she stated, "I believe that establishing a daily, professional goal that is aimed at making a difference in the lives of my team and our customers is vital in the achievement of the successful mobilization of our clients' workforce, and in exceeding everyone's expectations."
A Worldwide ERC® (WERC), Certified Relocation Professional® (CRP) and Global Mobility Specialist® (GMS), Fraser is also an active member of the Society of Human Resource Management® (SHRM), and the Pacific Northwest Relocation Council (PNwRC).
About Worldwide Branding
For over 15 years, Worldwide Branding has been the leading, one-stop-shop, personal branding company, both in the United States and abroad. From writing professional biographies and press releases, to creating and driving traffic to personal websites, their team of branding experts tailor each product specifically for its client's needs. The company is dedicated to empowering its 600,000 clients with effective branding tools to help them achieve success. From healthcare to finance to education and law, its constituents represent every major industry and occupation, at all career levels.
An International company, the company provides its members with access to members in over 52 countries including, the United States, Canada, Australia, the United Kingdom, France, The Netherlands, Germany, Ireland, Spain, Switzerland, South Africa, Belgium, Mexico, Italy, Brazil, Sweden and The United Arab Emirates, just to name a few.
Headquartered on Long Island, its team comprises more than 100 staff members and spans 10 key departments. http://www.worldwidebranding.com
About Graebel Movers, Inc.
Graebel Movers, Inc. is a division of Graebel Companies, Inc., a privately-held global relocation and moving services organization. With its World Headquarters in Aurora, Colorado, Graebel Movers, Inc. operates 32 moving and storage facilities from coast to coast in the U.S. These centers provide origin and destination household goods moving services, storage, commercial office relocation and workplace services for area firms and consumers, and the Company's Fortune 500 and Global 100 clients. To learn more, visit: http://www.graebel.com.
# # #