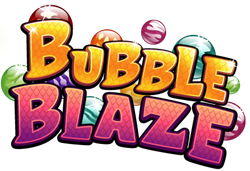 San Jose, CA (PRWEB) July 13, 2014
A new document from the makers of the enormously popular Bubble Blaze application espoused the latest features of the app now that it is optimized for Intel® Atom™ tablets for Android*. The publication describes the successful partnership between Intel and Outplay Entertainment and how it will broaden access to an even larger gaming community.
The brief details the enhanced features gamers can expect with this latest compatibility including over 160 puzzles, sharp graphics and animation as well and luscious backgrounds and special bubble bursting bonuses. It notes that tilt sensitive Android* tablets allow users to maneuver past obstacles and the touch capabilities lend the game a tactile element.
The brief also points out that enabling the game for Android* will further expand the game's accessibility. During optimization, Outplay Entertainment had access to extensive business and technical tools through the Intel® Developer Zone.
About Outplay Entertainment Ltd.
Outplay Entertainment is a venture-backed developer with a mission to deliver fun, free and innovative games across a wide range of social and mobile platforms for players to enjoy with friends and others around the world. For more information visit: http://www.outplay.com
About the Intel Developer Zone
The Intel Developer Zone supports independent developers and software companies of all sizes and skill levels with technical communities, go-to-market resources and business opportunities. To learn more about becoming an Intel® Software Partner, join the Intel Developer Zone.
Intel, the Intel logo and Intel Inside are trademarks of Intel Corporation in the U.S. and/or other countries.
*Other names and brands may be claimed as the property of others.
Copyright © 2014 Intel Corporation. All rights reserved.